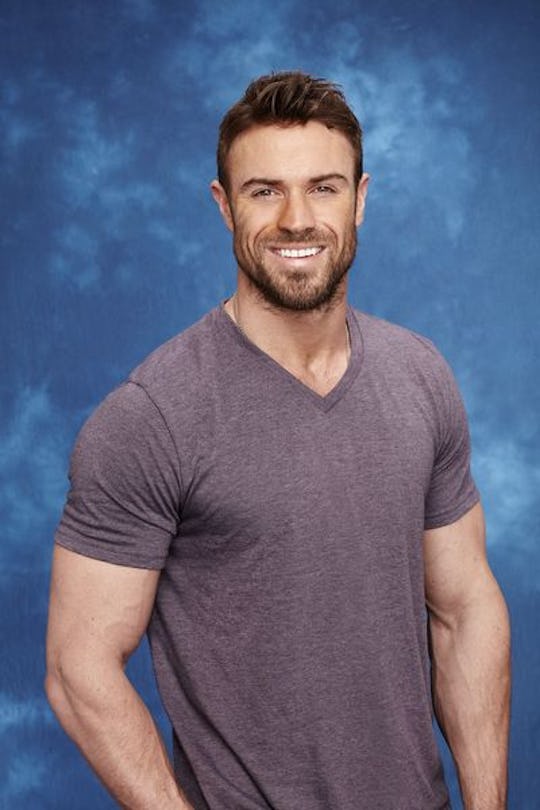 Craig Sjodin/ABC
Is Chad On 'Bachelor In Paradise?' He's Back To Start Trouble, As Per Usual
After some pretty terrible behavior, JoJo Fletcher finally kicked Chad to the curb on The Bachelorette. She realized at last that his aggressiveness was just way too much when Alex revealed to her that he'd been threatening the other guys (and Jordan in particular). But that might not be the last we see of him, since a villains gotta vil, right? Now that Chad is leaving The Bachelorette, could he be heading to somewhere more tropical? So, is Chad on Bachelor in Paradise Season 3? Several tweets from Bachelor creator Mike Fleiss confirm that Chad will be stirring up trouble as usual.
This will be the 3rd season of Bachelor in Paradise, which casts fan favorites and memorable personalities from previous seasons of The Bachelor and The Bachelorette. With multiple men and multiple women all trying to find love together, the dynamics are certainly different than on The Bachelor and not quite as cut throat. Many contestants have used their time on Bachelor in Paradise to improve their public image. It does not appear that Chad is one of those contestants. RadarOnline reports rumors that Chad is "acting crazy for the cameras" and generally frightening the female contestants. While these are just unconfirmed rumors as of right now, it's not exactly hard to believe. Especially considering the fact that Fleiss confirmed the news that Chad was joining the cast by tweeting that "Chad is being Chad-ish."
Chad joins other Bachelor alums including Carly Waddell, Sarah Herron, Jared Haibon, and the twins from Ben Higgins' season, Emily and Haley Ferguson. From the looks of the cast, it looks like it's going to be a bumpy ride, but there's always hope that they'll actually find love. Jade and Tanner did after all!
Fleiss has been teasing us with some minor spoilers on his Twitter account, all suggesting that if the contestants do find love, it most likely will not be with super-villain, Chad.
Chad never honestly even seemed that interested in JoJo, he was mostly interested in his own ego (and his best buddy Daniel), so it's not surprising that he doesn't appear to be taking the search for love any more seriously in Paradise.
It's too early to tell definitively which of the rest of JoJo's guys will be joining the cast of Bachelor in Paradise and reunited with their old nemesis, but things are sure to be dramatic once they are announced.