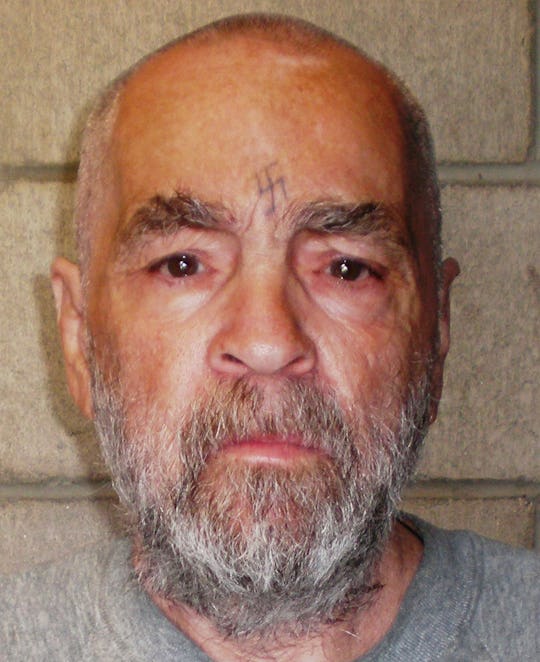 Handout/Getty Images News/Getty Images
Charles Manson Has Had Many Admirers
The Manson Family and the 1969 murder of Sharon Tate continue to captivate Americans even after all these years, which is why a new ABC documentary on Charles Manson, his life, and his followers is going to be hard not to watch. Will there ever be enough information to really understand what went on during that Summer of Love? Probably not, but Manson's draw is legit, and he still has many "admirers," which is why it's always confusing about whether or not Charles Manson is married. His followers worship him, even though he has to spend the rest of his life in prison.
Manson was married twice before. Once to Candy Stevens, from 1959-1963 and to Rosalie Jean Willis, from 1955-1958. (He has three children: Charles Luther Manson, Valentine Michael Manson, Charles Manson, Jr.) Manson was known as a sort of cult leader — drawing people in with his doomsday "Helter Skelter" theories and manipulating people, mostly women, to do his bidding, like murdering Sharon Tate and seven other people. Some of the most famous women of the Manson Family, who allegedly carried out those murders are: Susan Atkins, Patricia Krenwinkel, Leslie Van Houten, and Linda Kasabian, but they weren't "married" to him in any legal sense of the word.
But he almost got married while in prison.
Afton Burton, who later began to call herself "Star," wrote to Manson as a teenager while he was imprisoned. They formed a bond via mail and she eventually left her home town in Illinois and moved to Corcoran, California to be closer to the prison so that she could visit him. In 2014, the now 29-year-old Burton called her father and told him that she was going to marry "Charlie." A marriage license was even issued and they were set to tie the knot during one of her prison visits. But because he was in solitary confinement, there were lots of scheduling issues about arranging a visit to do so. Eventually the marriage license expired.
The two are no longer engaged and Burton later announced that she only wanted to marry Manson so that after his death she could have possession of his corpse, preserve it, and charge people to come look at it. (Oh, American ingenuity.) When Manson, now 82 years old, was rushed to the hospital at the end of January this year, Burton did try to go visit him, according to The Daily Mail. Her father, Phil, told the newspaper that his daughter still "cares deeply" the for the convicted serial killer, though he confirmed that they aren't together.
Aside from that thwarted marriage, Manson doesn't appear to have any other women in his life, but then again, he and the people who love him are shrouded in mystery.