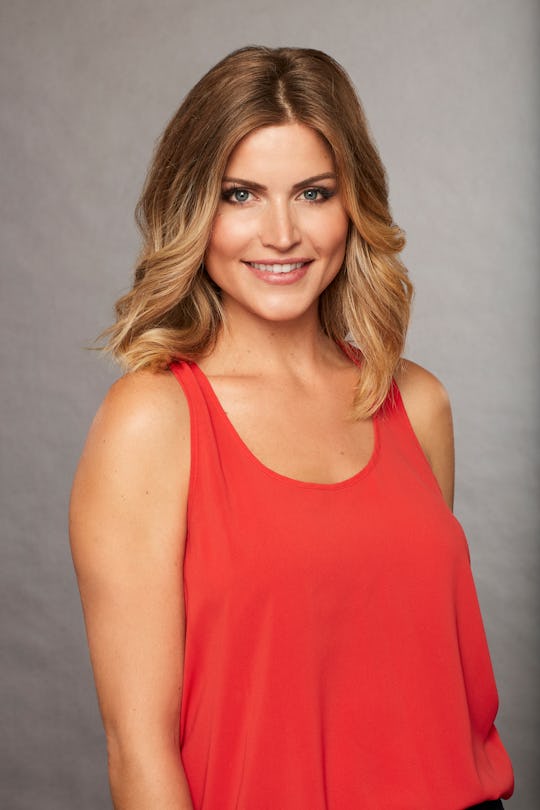 Craig Sjodin/ABC
Has The New 'Bachelor' Villain Already Been Revealed?
Every season of The Bachelor has its cast of characters, the most controversial of them being "the villain." Last year, it was argued that Corinne Olympios took the spot, and now during the premiere of Arie Luyendyk Jr.'s season, Chelsea is showing early signs. So is Chelsea Roy The Bachelor villain? On Monday night's episode, all 29 women were vying to talk to Arie for just one moment. Chelsea? She "stole him for a second" not once but twice (after she was the first to strike up a conversation at all), which immediately caused tension with the other contestants. I, and certainly other viewers, took notice — so much so that she may already be pegged as "the villain."
Let me establish something: I don't put too much stock in the title of villain. The Bachelor producers are experts at editing and making someone's "narrative" on the show as good or as bad as they'd like. A key example is Olivia Caridi from Season 20 (Ben Higgin's season) of The Bachelor. The show depicted her poorly (which resulted in some insensitive memes), and Olivia was not a fan. Olivia and Corinne both stirred up drama during their respective seasons — or at least, they did in the final edits of the show — yet they are now beloved (well, maybe not by everybody, but by many) by viewers and fellow Bachelor alums.
On Monday night, fans picked up right away that Chelsea may be this season's Olivia or Corinne:
But before the audience jumps to conclusions, who is Chelsea Roy? Her ABC biography states that she's a 29-year-old real estate executive assistant from Maine. Early on in the premiere, she had a bit of a spotlight in her home. Chelsea is also a single mother, and loves that Arie was on Emily Maynard's Bachelorette season because she, too, was a single mother. Not only was Arie cool with single moms, then, but he fought to be with one and fell in love. Chelsea's time to shine though was really in the Bachelor mansion during the first night.
After all the women entered the mansion, it's customary for the lead to make a speech to welcome everyone. It's also customary for one contestant to upset off everyone else and swoop in right away. This time around, that contestant was Chelsea. She talked to Arie a bit — but didn't reveal much; she kept emphasizing that she was mysterious — before another woman, Maquel, "stole him away." Now, Chelsea was already annoyed at Maquel because she made a grand entrance with a race car. Maquel taking time away from Chelsea made her more annoyed. A third contestant, Bekah, made the excellent observation that as soon as Chelsea walked away, she immediately started saying rude things about Maquel (i.e., she called Maquel "the girl who makes all the noise" — not cool, Chelsea).
That's not all. Later on in the night, Chelsea noticed that everyone was talking to Arie... and she was first, so he may forget her. She made it a point to talk to him a second time, which is when the other women confirmed that they didn't like her style. Chelsea said it herself that the others "could possibly get mad at me... but I don't care." I don't want to jump to conclusions, but Chelsea's giving off major "[producer created] villain" vibes. If nothing else, she is not here to make friends.
Seasoned members of Bachelor nation probably picked this up right away, and it's safe to say Chelsea will be around for awhile... or at least, for another episode, as Arie gave her the First Impression Rose. Will Chelsea go the same route in the competition as Olivia or Corinne? Only time will tell, but fans certainly seem to think so.
Check out Romper's new video series, Romper's Doula Diaries:
Watch full episodes of Romper's Doula Diaries on Facebook Watch.