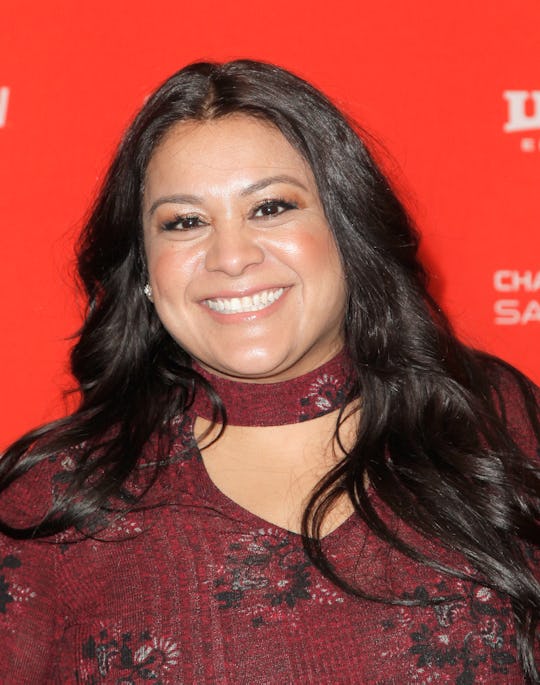 Tibrina Hobson/Getty Images Entertainment/Getty Images
Is Cindy Shank Still In Prison? What You Need To Know About HBO's Documentary, 'The Sentence'
It's any mom's worst nightmare: one early morning before your daughters and husband wake up, police knock at your door to arrest you for charges you believe you didn't even commit, regarding an incident that took place five years prior. And yet this was reality for Cindy Shank back in 2007, when she was arrested for a drug conspiracy involving her late ex-boyfriend. Her story is now being told in a Sundance festival film that recently premiered on HBO. However, the project has left many wondering: Is Cindy Shank still in prison? The Sentence is truly a call to action regarding minimum sentence reform.
For those who aren't familiar with Cindy Shank's story, here's a bit of a debriefer. In 2002, according to TIME, Shank was living with her boyfriend, who was a drug dealer. That year, he was shot and killed. The police investigation lead to the discovery of cocaine and other drugs in their home, as TIME noted. Though Shank was initially let go, 5 years later, she was arrested on account of drug conspiracy charges, as The Washington Post reported. Due to the scale of the bust — which was reportedly one of the biggest the state had ever seen — Shank received a 15 year mandatory minimum sentence, according to Newsweek.
However, Shank is no longer imprisoned. As The Los Angeles Times reported, in March 2016, Shank was granted clemency by President Barack Obama. She was one of 1,600 who were freed before he left office.
The film, which was produced by Shank's brother, Rudy Valdez, claims that it's objective is certainly to shed light on unfair prison sentences. However, it's point is even more so to highlight who really suffers when a mother is in prison.
In an effort to make sure that his sister didn't miss out on important family moments — nearly a decade and a half of them — Valdez began filming, and petitioning for Shank's clemency, according to NPR. "I knew the odds were completely stacked against us, but they hadn't said no yet," Valdez told The Los Angeles Times. "I wasn't going to say, 'Oh, that's too hard so I'm not gonna go for it.' I had to."
After debuting at Sundance, Valdez screened the film in front of Sen. Cory Booker (D-N.J.) and Sen. Mike Leigh (R-Utah), according to The Los Angeles Times, in an effort to pass legislation. Some, as Valdez told the publication, are even encouraging him to approach Kim Kardashian West, who earlier this year convinced President Trump to release Alice Johnson on the same charges.
As for Shank's perspective, she wants people to recognize that what she lost was greater than a few years in a confined building. "I was sentenced to missing my daughters growing up," she told The Los Angeles Times.
Despite everything she's been through, Shank still has a message of hope and comfort for anyone else dealing with the same unfair prosecution. As she told The Detroit Free Press:
I want people to know that people who are behind bars aren't horrible people. They're somebody's mother, daughter, sister, wife. They have people who love them. And there are good people there, too. ... I left behind a lot of deserving women who deserve to be home with their children just as much as I do.
The Sentence is now available to stream on HBO.