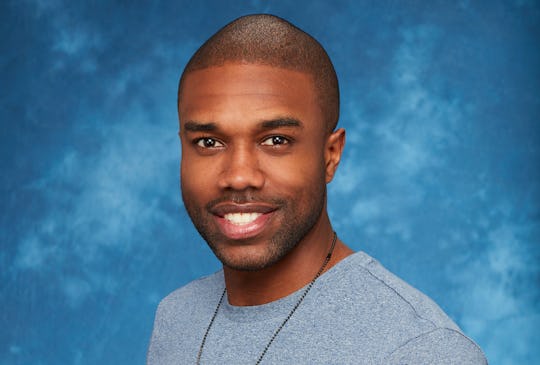 Craig Sjodin/ABC
What You Need To Know About Mario's Attendance At The "Men Tell All"
When Bachelor in Paradise shut down production last month after reports of misconduct, DeMario Jackson was suddenly in the spotlight. After being involved in a sexual assault scandal with fellow contestant Corinne Olympios, DeMario has maintained his innocence in interviews, even going so far as to say that his character has been "assassinated." Despite that, The Men Tell All reunion show is always a major one, so is DeMario going to the "Men Tell All" on The Bachelorette? Although he was eliminated early on in the season, he was still one of the men initially competing for Rachel's heart, meaning that his attendance is probably expected.
According to The Hollywood Reporter, DeMario confirmed that he will be attending the "Men Tell All". Again, it really would be more of a shock if he wasn't going, as the guys typically use this reunion show to air out their drama, and no one has been the subject of more drama than DeMario.
"I'm doing the 'Men Tell All' for The Bachelorette and I'll be doing Paradise, as well," DeMario said, confirming that he would also be at the Bachelor in Paradise reunion. "I owe it to my castmates. They've been very supportive of me throughout this whole entire thing and I want to thank them all personally, face-to-face — give them all hugs and bro out or sis out, or whatever. They've been so helpful."
Although Bachelor in Paradise usually isn't discussed on the Men Tell All show, because it was such a public controversy, there's at least some chance DeMario will discuss it. Although, he might wait to get into it at length on the BiP show, where Bachelorette host Chris Harrison has said he will do a sit-down interview with both DeMario and Corinne.
"We're going to sit down with [DeMario]. I don't think it'll be just part of the [BiP] reunion show," Harrison told ET. "I'm going to sit down with DeMario and Corinne as part of a sit-down talk with the two of them. Honestly, after tonight I don't know how that dialogue's going to [go]." Harrison also stated that he was "surprised" by DeMario's "bad choices" during the Men Tell All taping.
Although he said he will not return to Bachelor in Paradise, DeMario told TMZ he would likely appear on After Paradise, the weekly live show that airs after BiP. It's unknown when he will make an appearance, but Bachelor Nation does not seem to be saying goodbye to DeMario anytime soon.