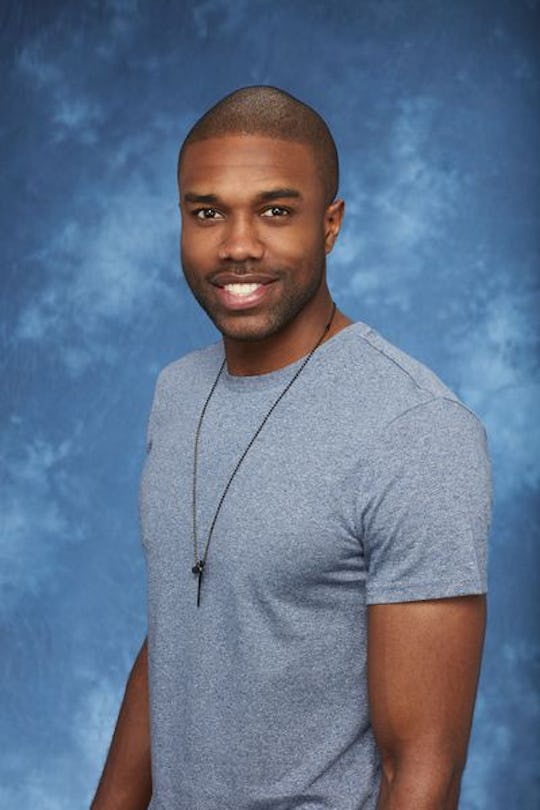 Craig Sjodin/ABC
Clues About DeMario's Love Life After 'The Bachelorette'
DeMario Jackson will go down in Bachelor Nation history for being the first guy on a show to be confronted by an ex (or current, depending on who you believe) girlfriend on the show. And for getting Rachel to drop an f-bomb. Already, he's a Bachelorette—villian icon. DeMario apparently comes back to the mansion next week to plead for Rachel's forgiveness, but fans are likely all assuming that there's no way she's going to let him back in. Which begs the question: is DeMario single after The Bachelorette? There are not a lot of clues.
Oddly, most of DeMario's social media accounts, like Twitter and Instagram, are fairly new. He set them up just in April, ahead of the show, knowing that Bachelorette fans would be furiously searching for him, especially after his major exit. There aren't many clues about his social life there, though he does seem ready to lap up his 15 minutes of fame post-Rachel. He even has a sense of humor about the whole thing. On Twitter he posted a meme about his status on the show
There's one thing we can all agree on when it comes to DeMario — he's got confidence. Facebook is a whole different story, though.
On Facebook, DeMario really shares. Although he might have lied to Rachel about his relationship status, one can see that DeMario is really tight with his sister and his mom. On Mother's Day, he posted a picture of himself with his mom and a story about how he went to a strip club the night before and called her to tell her about it.
He added, "Thank you for the unconditional love and support. Thank you for always answering my 5:00am drunk phone calls/FaceTimes. Thank you for believing in me and always having my back. Happy Mothers Day Mommy Bear I love you."
Let's just bet that he's still single. Although there might be more hope for Demario's love life than most people would assume after pulling a stunt like that on national television. Judging by the comments on his social accounts, some women are still feeling him. In addition to that, Lexi, the ex who showed up to drop some truth bombs, wrote on Instagram that Jackson still has her keys. But who knows who to believe.
Here's the thing about DeMario: it's tough to get mad at him. In an interview with Glamour before the show started filming, he said that this all happened by chance. He was at a Chipotle with a mouthful of barbacoa when a producer from the show approached him about being on, simply based on his look. So he went for it.
Judging by his demeanor and social accounts, DeMario is out for a good time, all the time. So, if you're into playboys, ladies, go right ahead. Just date at you own risk.