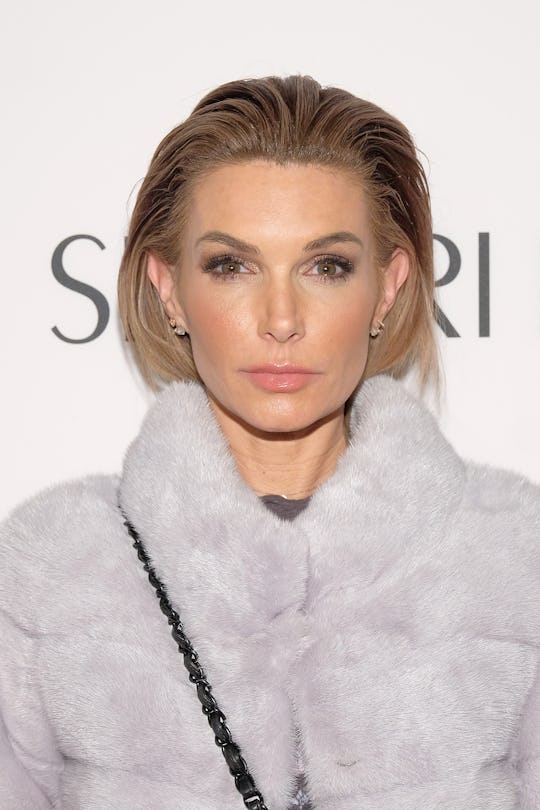 D Dipasupil/Getty Images Entertainment/Getty Images
What You May Not Know About Eden's Love Life
Eden Sassoon is one of the newest ladies to join the cast of The Real Housewives of Beverly Hills, though she's still just a friend of the show and not an official housewife yet. That hasn't prevented Eden from getting involved, however; she's definitely making the case for a full-time gig with all the drama she's getting caught up in. One of the most notable things about Eden is how open she is with her life and her struggles, though there is one aspect of her life fans haven't seen or heard a lot about on the show: is Eden Sassoon dating anyone?
Earlier in the season Eden sat down with Lisa Vanderpump to hash out the end of one relationship, but she hasn't mentioned anyone new in her life since. However, even though Eden doesn't appear to be in a steady relationship at the moment (or at least one that she's sharing publicly), she is dating. According to her Bravo biography, Eden says she "enjoys a flirtatious lifestyle" and "believes that you need to kiss a lot of frogs before you find Prince Charming!" In the past, Eden has had some notable relationships, and that list includes more than a few familiar names.
Eden was previously married to Tomer DeVito, though they divorced in 2008 after having two children together, Olivia and Tyler. Eden and DeVito seem to have a good relationship, because he's shown up on her Instagram account from time to time along with their kids. On Instagram, Eden has referred to him as a "better ex-husband than husband" as well as praising him for being "an incredible father and friend."
When Eden appeared on The Tomorrow Show with Keven Undergaro before her stint on RHOBH, she said that she has a good eye when it comes to dating men before they're famous. "If you want to become a celebrity, go ahead and date me and then you will become one," she says. "Before Tobey Maguire was Tobey, before Neil [Patrick Harris] was Neil and gay, before Orlando Bloom was Orlando Bloom... Oh, I got a good eye."
Reportedly, she has also dated Jesse McCartney; in the same interview with Undergaro, she called their relationship "a different story" without elaborating on what she meant. Eden also spoke with a lot of affection for Neil Patrick Harris, whom she dated when they were both teenagers; he even wrote about their relationship in his memoir, Choose Your Own Adventure, when he recounted the time her ex-boyfriend Scott Caan almost beat him up.
Eden doesn't appear to be dating anyone seriously at the moment, but she seems to have enough interesting dating anecdotes to fuel a brunch or two.