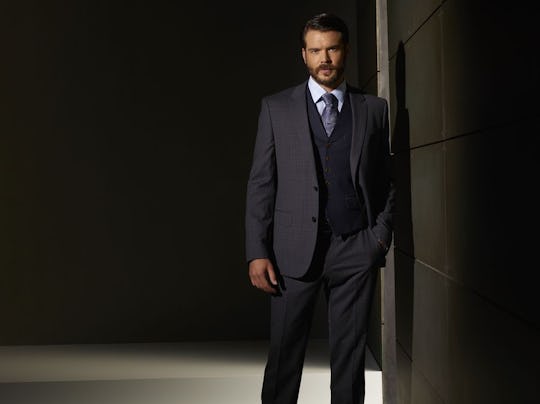 Bob D'Amico/ABC
Is Frank In 'How To Get Away With Murder' Season 3? He May Need A New Job
It's almost time for the return of How to Get Away with Murder and fans can't wait until this twisted show is finally back. A lot happened in the Season 2 finale leaving fans with a lot of questions but one of the biggest ones was where did Frank go and will Frank be in How to Get Away with Murder Season 3 or is he gone for good?
According to an interview Charlie Weber, who plays Frank, had with TVLine, Frank will definitely be back for Season 3. Weber told TVLine that he's still signed on as a series regular for the third season, however what role Frank will play on the show now remains to be seen. At the end of the Season 2 Laurel spilled the beans to Annalise that it was actually Frank that killed Lila way back in Season 1. This led to a spiral of events leading to the whole truth coming out.
Ten years earlier Frank made a huge mistake by working with some shady people (you may remember the Mahoney case). Because Frank helped bug Annalise's room the Mahoney's knew she planned to go to the police about their shady ways and purposefully hit her car, causing her to lose her baby. Frank wanted to tell Annalise the truth immediately but Sam told him not to, threatening that if Frank said anything Sam would "ruin him."
Flash forward to the Lila/Sam affair and Sam made Frank kill Lila because as Sam put it Frank "owed him one," which is interesting since Frank never asked Sam to keep that secret for him and wanted to tell Annalise the truth in the first place but I guess that's neither here nor there. The point is Frank killed Lila because Sam needed someone to do it and didn't want to get his own hands dirty. Bonnie tells Annalise this whole crazy story in the present but Annalise wasn't having any of it and just said she wanted Frank gone.
So will Frank actually be able to finagle his way back into Annalise's good graces or will he have some new role on the show? Thankfully we don't have much longer to find out.
Make sure to tune into ABC on Sept. 22 at 10 p.m. EST to see the Season 3 premiere of How to Get Away with Murder.