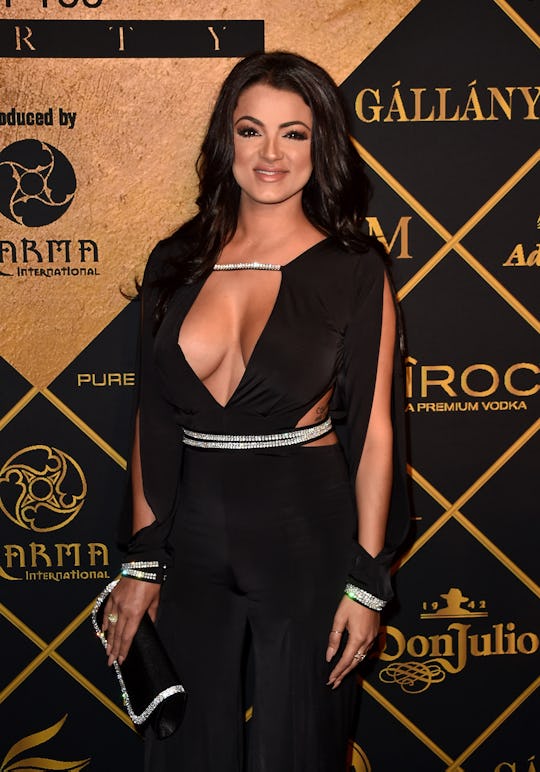 Alberto E. Rodriguez/Getty Images Entertainment/Getty Images
GG From 'Shahs Of Sunset' Is Newly Single
Golnesa "GG" Gharachedaghi's romantic ups and downs have been a part of her journey on Shahs of Sunset for years, but in Season 7 she'll be dealing with something new. GG filed for divorce a few months ago, which makes her single and potentially ready to mingle when the show returns. Now that she's no longer with her ex-husband, is GG from Shahs of Sunset dating anyone?
If GG is dating anyone, then she hasn't made a public announcement about it. Her social media accounts are absent of potential partners, though she does love a meme or two about the perils of dating. However, that could change in the new season of Shahs of Sunset. There is a new person joining the cast named Nema Vand, and some sparks could fly between him and GG. Her bio for the show states that GG's plan is to be independent and have a baby on her own, without a romantic partner. But she "rethinks her decision to remain single when newcomer Nema showers her with attention."
A trailer for Season 7 gives viewers a look at GG and Nema's first meeting, where she is indifferent but he is immediately intrigued by her. It's possible something might start between them this year, but the situation won't be an easy one. According to Nema's bio, he "quickly finds himself in a complicated love triangle." But there doesn't seem to be any evidence that GG and Nema are seeing each other, so it may not lead to anything.
GG is currently single — even if that could be subject to change — but that's a recent development. She was married to Shalom Yeroushalmi for two months before deciding to file for divorce. However, during the Shahs of Sunset Season 6 reunion, GG announced that they were rekindling things. "I've been talking to Shalom," she said. "We've gone out on a couple of dates. We're gonna try to get to know each other because we didn't do that. We never got a chance to do that at all, and he's a good guy."
But she'd also expressed a certain trepidation about the relationship from the start. Her decision to marry Yeroushalmi was a spontaneous one that she felt unsure of almost immediately, telling E! News that she "wanted to throw up" because she knew her parents would be unhappy about her elopement. "I make just fast decisions in the moment, and I pay the price afterwards, and I am right now," she said. They have since continued with divorce proceedings.
A relationship might not suit GG at all. She told E! News that she "never believed in marriage," and reiterated that stance to Bravo's The Daily Dish. She said that she was "not the dating type" and had "never been the dating type." She wasn't interested in pursuing a relationship after Yeroushalmi, either. But GG was open to the idea of a different kind of partnership, telling The Daily Dish:
I would definitely like to find someone that will be interested in sharing that with me, when having a child. I'm not the relationship type. I've established that. It's nothing I need therapy for; I just don't do commitment. But I would like someone who would like to join me in having a kid.
These days, it seems like GG is more focused on having children than she is on dating (though she's also got time to spare for her new cannabis business). Her plans might end up changing if the trailer for Season 7 is accurate and something does happen with Nema, but it's impossible to tell what the future holds. Right now, it looks like GG is happy staying single.