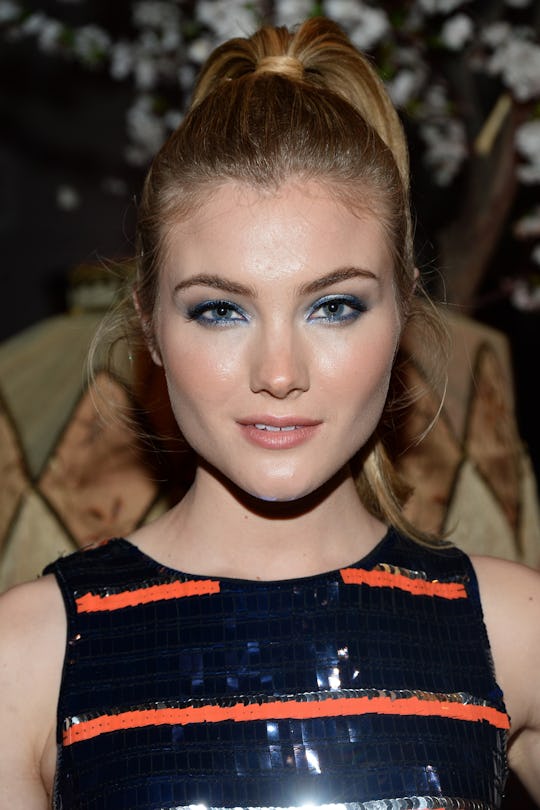 Matt Winkelmeyer/Getty Images Entertainment/Getty Images
Is Grace Returning To 'Scream Queens' Season 2? Skyler Samuels Is Open To Coming Back
Scream Queens is a show populated with colorful characters, and that can produce some strong reactions in the audience. There were plenty of love-to-hate characters like Chanel Oberlin and love-to-love characters like Zayday Williams, but not everyone managed to make as much of an impact. Grace Gardner was ostensibly one of the main characters in the ensemble and she also had a huge connection to the mystery at the heart of the show, but she never quite clicked for some reason. She was just so...nice. And she had all those hats. Grace definitely has her fans, and she could be an effective straight man at times, but ultimately there just didn't seem to be a place for her in the ensemble. Despite that, is there a chance Grace is returning to Scream Queens Season 2?
It doesn't look like Grace will be back, but never say never. Actress Skyler Samuels had to return to Stanford to finished her undergrad degree after taking a semester off to film the first season of Scream Queens, but she's ready to dive back into acting now that she's done with school. While she isn't involved in Season 2, she still hopes to work with Ryan Murphy again in the future, though she's not picky – she'd be up for a role on any of his numerous shows.
"I don't know what the future holds," she told Yahoo! in an interview. "I know [Ryan Murphy is] plowing ahead with Scream Queens Season 2 and that will be crazy and weird and awesome as Scream Queens is known to be – as are his other shows. Needless to say, Ryan is always working on something, so if I can be so lucky to work with him again, then I definitely will."
Samuels has a few film roles lined up, but she's also been working on an app called Ask Tipster that matches people up with stylists and makeup artists. It allows a user to get advice in real time on their fashion and beauty-related questions. As an actress, it's something she has a lot of experience with. "I thought to myself, There's an opportunity here to connect people with experts. We live in this DIY age of YouTube tutorials and trying things out that we see online. What if we can just ask someone in real time and have a conversation with people who can help us achieve the look we love?"
It doesn't look like Samuels will be putting that newsboy cap back on anytime soon, but that's probably for the best: those hats are best left in 2004 where they belong.