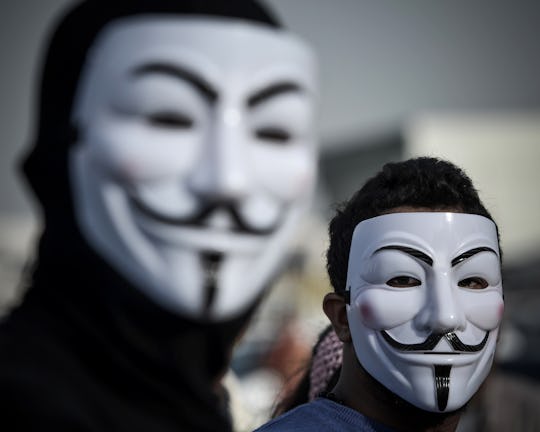 Is ISIS Planning Atlanta Attack? FBI Says There's No Credible Threat, Despite Anonymous Report
On Saturday, the FBI responded to rumored Atlanta terror threats, saying that the agency had "no credible information" on ISIS plans to coordinate an attack in the city. Following a series of deadly bombings in Paris on November 13 — which ISIS claimed credit for — the hacktivist group Anonymous claimed to have uncovered plans by ISIS to target five events happening in cities in the US and around the world on Sunday, November 22. Among the events included on the reported list was a WWE wrestling event to be held at Atlanta's Philips Arena on Sunday evening.
J. Britt Johnson, special agent in charge of the FBI Atlanta Field Office, said in a statement released to local news outlets that "while we take all threats seriously, we do not have specific or credible information of an attack at this time." Johnson continued, "We have, however, made the proper notifications as we continue to work closely with our law enforcement and private sector partners to keep our community safe."
The WWE Survivor Series, an annual pay-per-view wrestling event, was scheduled for 8 p.m. at Philips Arena. Organizers said that plans for the Survivor Series would continue while the organization works with local law enforcement to ensure fans' safety.
The announcement by Anonymous is part of the group's cyber war against ISIS. Anonymous, a collection of online activists, released a two-minute YouTube video following the Paris attacks declaring war on ISIS and an intention to dismantle the militant group's capacity to organize and recruit online. OpParisIntel, a group within Anonymous, claimed to have uncovered a list of potential ISIS targets and delivered information to authorities, including the FBI.
In an interview with local news station 11Alive, Johnson said that though there's no information on a specific attack, the agency is keeping a close eye on several groups in the state. In particular, Johnson said, officials are monitoring "individuals who likely have been listening to the propaganda and have become self-radicalized and are showing indicators that are concerning."
Georgia officials will be taking a few additional precautions, however, According to 11Alive, state and local law enforcement will tighten security around the Atlanta Falcons game scheduled at a stadium near Philips Arena. In addition, the Georgia Emergency Management Agency is asking fans headed to the WWE event to plan to arrive as much as two hours early in order to get through security screening.
Image: AFP/Getty