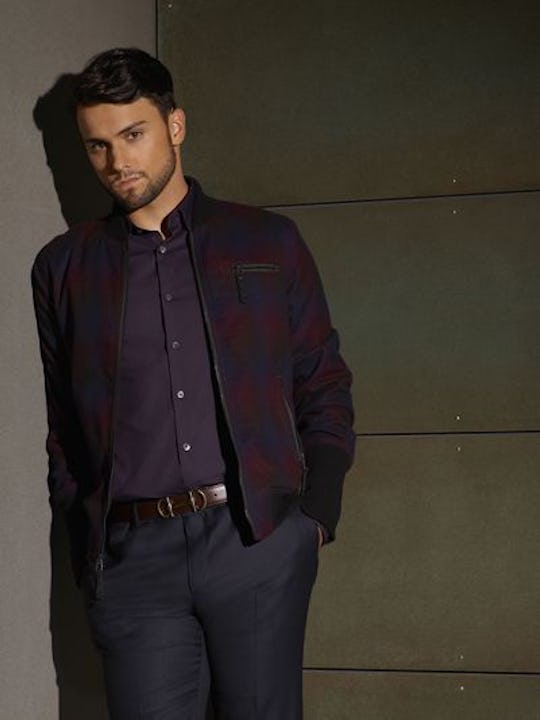 Bob D'Amico/ABC
Is Jack Falahee Leaving 'How To Get Away With Murder'? Fans Don't Want To See Him Go
With every passing week, it seems more and more likely that Connor may be under the sheet on How to Get Away with Murder. So far the list of possible people it could be has been narrowed down to a "male victim" who isn't Asher, Wes, or Oliver (since they've now all been spotted in the flash forwards). That really only leaves Frank, Nate, and Connor as possibilities and the fact that no one can reach Connor is very concerning. Though fans want to believe the show is purposefully make us think it's Connor under the sheet just to trick us, some fans are starting to wonder if this means Jack Falahee is leaving How to Get Away with Murder.
Falahee has played Connor from the very beginning and he's done so flawlessly. Connor is hot, snarky, and almost every fan has fallen in love with him, which is why they don't want to see him being the one who's under the sheet. From the very beginning, Connor was a fan favorite across the board. His romance with Oliver was adorable to watch unfold, especially when it made him finally turn away from his playboy ways and really commit to their relationship. Now that the two seem to be back together (hopefully) it would be devastating for Connor to be killed off. Fans have already seen Oliver looking stressed, calling Connor's phone and not being able to figure out where he is. If Connor is really under the sheet, Oliver will be utterly heartbroken and that could change his entire character drastically.
More than just losing Connor though, fans don't want to lose Falahee. Almost every Thursday you'll find the actor on Twitter, live tweeting along with the show's many fans. He loves How to Get Away with Murder just as much as we do, if not more. He's so close with the cast, especially with Aja Naomi King, who plays Michaela, and it would be so sad to stop seeing him hanging out with the rest of the Keating Five. Of course, Falahee doesn't have to be on the show to stay in touch with the cast and fans but I would miss seeing him on my TV screen each week nonetheless.
The show just wouldn't be the same without Falahee. So here's to hoping viewers don't have to lose him for good.