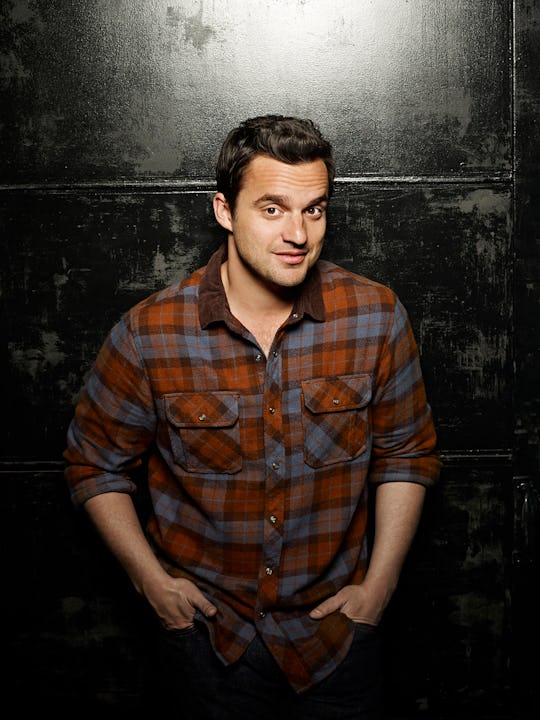 Brian Bowen Smith/FOX
Is Jake Johnson Leaving 'New Girl'? Don't Worry, He's Not Going Anywhere
With the New Girl season premiere almost upon us there have been rumors swirling that Jake Johnson, who plays the lovable and dorky, Nick Miller, on the show, may be leaving. Upsetting many fans and leaving others in a deep shock, it's a wonder who decided to spread such a vicious rumor. Thankfully, Jake Johnson is not leaving New Girl. So, calm down, grab some water, and take a breath.
When a fan on Twitter damned Johnson tell us he's staying on the show, Johnson happily obliged stating, "Of course I'm staying on @NewGirlonFOX I want to see what happens." As do we, too! Now that we know Nick will be sticking around we can't help but wonder what that means for everyone else in the loft going into Season 6. The previous season ended with Jess realizing she's still in love with Nick while Nick realized he really wanted to make things work with Reagan and left to go be with her in New Orleans. With Nick back in L.A. with the rest of the gang and a lovesick Jess, one can only guess what kind of crazy antics the group of roommates will get into this season.
The most pressing question is how did things go with Reagan while Nick was away? Does his return mean things didn't work out? Apparently not. In a clip of the premiere episode it's revealed that Nick actually returns home early, but not because of any break-up between Reagan, much to Jess' disappoint. Apparently the company Reagan works for moved her up to Seattle so she and Nick are going to try the long distance thing, since Seattle is a bit closer to L.A. than New Orleans.
Long distance is a test for any relationship and it'll be interesting to see whether Nick and Reagan pass or fail. Also trying out a long distance relationship this season is Winston and his cop partner turned life partner, Aly. Naturally, Nick and Winston will probably bond and compare notes on their relationships, which we will cause some interesting discussions between the two best friends. Meanwhile, the only stable couple on the show, the recently married CeCe and Schmidt, are house hunting so they can finally move out of the loft.
It looks like the season premiere of New Girl will be filled with it's regular dose of hilarity and relationship drama and I can't wait. Make sure to tune into FOX on Sept. 20 at 8:30 p.m. EST to see the Season 6 premiere of New Girl.