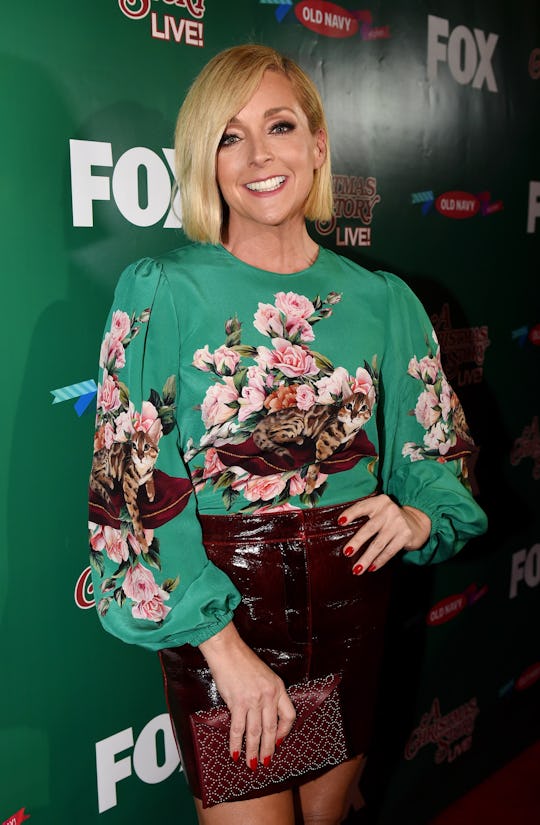 Fox
Jane Krakowski Is Bringing Strong Musical Talents To 'A Christmas Story Live!'
Thanks to the recent trend of big networks broadcasting live performances of classic musicals, people who don't always get an opportunity to see these shows up close can experience a taste of live theater. And that means live singing. But is Jane Krakowski lip-syncing in A Christmas Story Live!? She may be most widely known these days for her performances on 30 Rock and The Unbreakable Kimmy Schmidt, but Krakowski has enough Broadway experience to put any diva to shame. (OK maybe not any diva, but you know what I mean.) So with these kinds of chops and musical talent, it would be extremely odd and downright shocking for her to fake it.
On Sunday, Dec. 17, Fox is airing the most exciting Christmas special of the season. At least, I think it is. A Christmas Story Live is being adapted from A Christmas Story: The Musical, which was also adapted from the classic and beloved 1983 holiday movie A Christmas Story — which was itself inspired by a book version of the story. The musical is being performed live in front of a camera and a studio audience, making it part TV movie and part live musical theater extravaganza. Of all the major stars cast in the show (and there are a lot), Krakowski is among the most qualified when it comes to singing and dancing.
Before she was playing tone-deaf and privileged (yet oddly endearing) characters on TV, Krakowski was charming audiences on Broadway. She was part of the original cast of Starlight Express, in which she originated the role of Dinah the Dining Car in 1987. Her recent Broadway roles have included the part of Ilona in the revival of the 1963 musical She Loves Me in 2015, as well as the 2003 revival of Nine, for which she won a Tony Award.
Krakowski won an Olivier award previously for her role in Guys and Dolls and was also nominated for Tony awards for her roles in She Loves Me and for Grand Hotel way back in 1990. Since she's been such a part of the musical theater world for so long, if she decided all of a sudden to lip sync during a live performance, I would consider myself cheated.
You only need to see a few videos on Youtube (there are plenty) of Krakowski singing live to know that she has what it takes. But in case you are still unconvinced, you can check out her album Laziest Gal in Town, which is a live recording of her performance Live at Feinstein's at the Regency Hotel. If the 21 tracks ranging in tone and content from cabaret to Sesame Street isn't enough to convince you that yes, Krakowski will undoubtedly 100 percent for sure of course be singing live during the special A Christmas Story Live on Sunday night, then I'm really not sure what else to tell you.
Matthew Broderick, who is also starring in A Christmas Story Live! as the narrator (aka Adult Ralphie) can sing as well, which he's proven time and time again on various occasions. As can Maya Rudolph, just in case you were wondering about her performance as well. Frankly, I'm so excited to see all of these people in my favorite Christmas movie of all time (barring Rudolph the Red-nosed Reindeer) that I don't actually think I would mind if they were lip-syncing the whole time. Although that would kind of take the fun out of it, don't you think?
Check out Romper's new video series, Romper's Doula Diaries:
Watch full episodes of Romper's Doula Diaries on Facebook Watch.