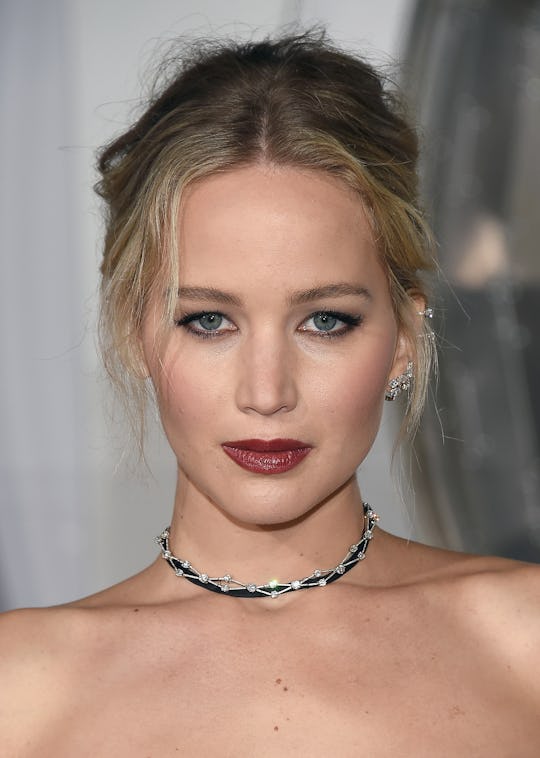 Matt Winkelmeyer/Getty Images Entertainment/Getty Images
J. Law Seems To Be MIA At The Golden Globe Awards
The 74th Annual Golden Globe Awards are finally here and the stars are out to celebrate the past year's greatest movies and TV shows. However, some fans noticed a certain Passengers star missing from the red carpet. So is Jennifer Lawrence at the 2017 Golden Globes? It looks like the 26-year-old is skipping out on the award show ceremony this year. The starlet did not walk the red carpet and it's unlikely she'll be making a late appearance.
The three-time Golden Globe winner wasn't nominated for an award this year, so it's not all that surprising that she didn't come out to the show. Plus, Lawrence just completed a ridiculous amount of touring for her new film with Chris Pratt, who just so happened to skip the Golden Globe Awards this year, too. Still, although Lawrence wasn't expected to show, fans and the media were hopeful she'd make an appearance anyway. Since the first time she was nominated for her role in Winter's Bone in 2011, Lawrence has been the focal point of the Golden Globes every year.
It's at the Golden Globes that Lawrence had a very memorable fall on the red carpet where she almost took down an unsuspecting woman who was just happened to be walking in front of the star. The Golden Globes red carpet was also where Lawrence memorably asked Ryan Seacrest if there was food at the event (and I still use that GIF on a regular basis, so thank you J. Law).
The award show is also where the actress yelled out, "I beat Meryl," when she snagged her first Golden Globe award for Best Actress in a Motion Picture Musical or Comedy for her role in Silver Linings Playbook. It may have seemed like Lawrence was bragging, sure, but her clear enthusiasm was so infectious the clip of the moment went viral. Besides, who wouldn't be proud to beat Meryl Streep, who has won eight Golden Globes over the course of her career?
Lawrence is a great actress but some of her best work has occurred on red carpets and during award shows. Her down-to-earth personality and hilarious realness is one of the many reasons why I (and so many other movie aficionados) love her, and essentially why we were collectively disappointed that she didn't come to the Golden Globes this year. Hopefully, this isn't a sign of what's to come for this awards season. While award shows are always great, they're even better with Lawrence in attendance.