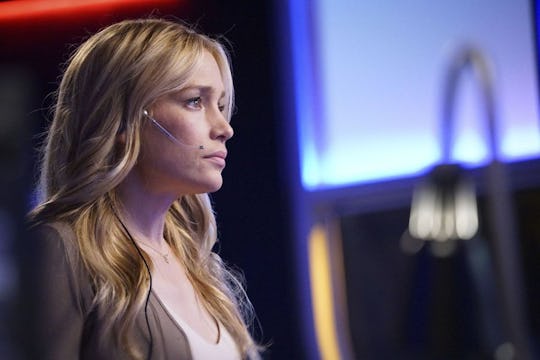 Adam Taylor/ABC
Is Julia On 'Notorious' A Real Person? Her Character Is Based In Fact
Thursday nights this fall have gotten a little shake-up on ABC. While the night used to be dominated by Shonda-land, Scandal has been temporarily replaced with Notorious, a show about the partnership between high profile criminal defense lawyer and a high powered executive producer of a news show. The pairing is based on the real-life partnership between lawyer Mark Geragos and Larry King Live producer Wendy Walker. So is Julia a real person on Notorious? She's technically fictional, but her character got more than a little inspiration from Walker.
In a "diary" published by IndieWire, Walker describes how she got the idea of a television show based on her partnership with Geragos after over 30 years of working at CNN, and how producing a scripted show was different from producing a live one. It's clear that Julia, played by Piper Perabo, is not Walker herself, though the two have a lot in common. For example, in the pilot script, Julia has sex in her office just minutes before the show is set to air.
I sent an email to Josh Berman, the show runner and the hardest working human I know: "Josh, the script says my character is having sex in her office a few minutes before the show. First of all, I never had sex in my office, but if I did, it would have had to be at least 45 minutes before the show, because I would have to check the live shots, check in with the guests, go over the show with the anchor, and since it is a breaking news night, there is even more to do…"
Berman had to gently explain to Walker that this is a television show and a drama, not her real life.
Walker and Geragos themselves are on set while filming, and Walker describes Julia's on-set office as being realistic enough that she's actually found herself working at it. "I am on set during the scenes with Julia George that take place at "Louise Herrick Live," or LHL. Piper definitely could have been a news producer. She is organized, passionate, super smart, and competitive. She is very comfortable in a control room."
Berman has also described how at-home the new-found show advisors have become on set. "In real life, they have a complicated and wonderful relationship. I want to capture their relationship in the show. They are in the writing room and on the set. They give me the behinds the scenes true stories that I couldn't make up," he said in an interview with Fordham.