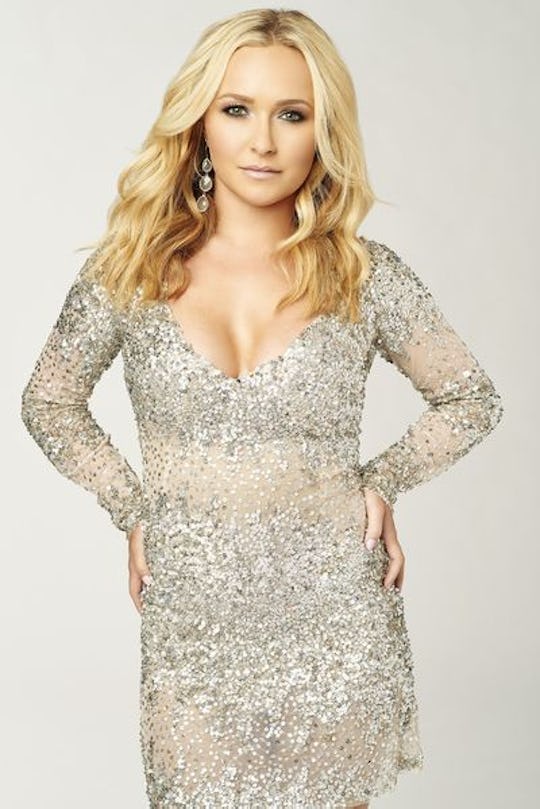 Andrew Eccles/ABC
Is Juliette Dead On 'Nashville'? The Series Finale Ended In A Huge Cliffhanger
Well, if you thought that the Nashville series finale was going to wrap up the series in a nice beautiful bow, you were mistaken. The series left viewers on the biggest cliffhanger after Juliette's plane goes missing, leading many to wonder — is Juliette dead on Nashville? It is definitely very controversial considering the series is over and fans will probably never get an answer.
The finale was a rollercoaster for Juliette Barnes. In the beginning of the episode, Juliette was harassed about what happened that night on the roof when Jeff Fordham died. Juliette was exposed as a witness, even though she tried her hardest to keep that night under wraps (that night she tried to commit suicide). When the rumors started leaking — Layla — things got tough for the Oscar nominee and singer. But, instead of hiding behind her publicist, Juliette did something big — she confessed to fans and news outlets that she was there that night, and she doesn't remember what happened because she was on so many drugs and drunk.
On her way home from the Oscars, Juliette's private plane went missing somewhere outside of Nashville. While it is difficult to really understand the complexities of air travel, this certainly seems like a newsy item the show is trying to bring to the forefront if the show was picked up for another season (or picked up by another network). But, at the moment, Nashville hasn't been picked up by another network, meaning that Juliette may be lost in the sky forever. Or worse, dead.
We seriously may never know if Juliette is supposed to be dead or just momentarily missing. But, what we do know is that this cliffhanger was filmed before the series was canceled. So, there's a chance that this mystery was going to be solved in a Season 5 premiere, had that happened. But, now that that won't happen, we can all just speculate what the ending should have been.
Hayden Panettiere released this statement the same day the show was canceled, although it can't be confirmed that they were released in congruently with each other. Either way, if Panettiere was planning on spending more time focusing on her own health, Season 5 might have been a big question mark for, had the show been picked up. Now, we won't need to know what her plans were, since it seems like things have been answered for us. One way to not answer a cliffhanger? Cancel the show.