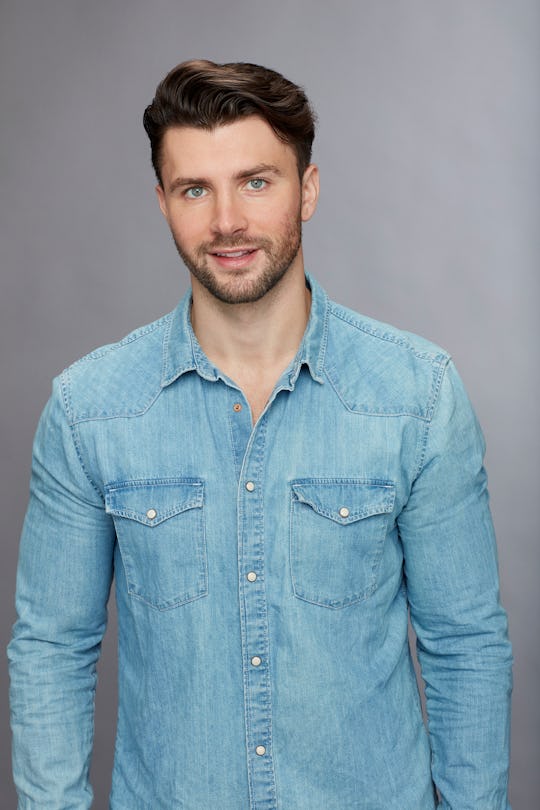 Craig Sjodin/ABC
Kamil & Jordan Argued About Their Modeling Careers On "Men Tell All"
Bachelor Nation has come a long way since the premiere, but on the "Men Tell All" special we got to see some long-gone Bachelorette contestants, like Kamil. Is Kamil from The Bachelorette a model? He clearly had some beef with Jordan during the "Men Tell All" special — and it was honestly the most air-time Kamil got all season.
According to his ABC biography, Kamil's job is officially "social media participant." I don't know if that means social media manager, consultant, or what because isn't everyone on social media a "participant?" Anyway, I'm assuming that social media is his full-time gig because it turns out that Kamil is indeed a model.
In the Facebook Live announcement of The Bachelorette men, Chris Harrison said of Kamil:
Kamil. Also a model, different look than Jordan. Thirty years old, Monroe New York, social media guy. He doesn't have the blue steel that Jordan has, doesn't talk as much about being a model, but handsome in his own right.
Yes, like Jordan, Kamil is signed with Wilhelmina modeling agency, a subsidy called Wilhelmina Fit. That's fitting, considering Kamil also has a website called FitWithKam where he offers diet and training plans as well as one-on-one coaching.
This is where the drama comes in. While Kamil was eliminated night one, he was invited to the "Men Tell All" special. There, he got in a bit of a tiff with the season's other resident male model, Jordan. Kamil was saying that while Jordan was signed with Wilhelmina, he was signed with them in Florida. He essentially called Jordan a big fish in a small pond, but said markets like New York City are more competitive. So he slammed Jordan for being a Florida model as opposed to New York, where he is, and said-but-didn't-say he was therefore a better model.
Kamil does seem to have a bunch of jobs. Not only does he model, and is apparently a "social media participant," and a personal trainer, but Kamil's Instagram bio also says he's a real estate agent. For me that'd be way too many jobs, but Kamil seems to rock it if his Instagram feed is any indication. It's filled with model photos, fitness photos, travel photos — pretty much what you'd expect.
Also unlike Jordan, Kamil didn't really mention his modeling. Granted, he didn't really last long enough on the show to mention it, but those were practically the first words out of Jordan's mouth. I was a little confused by Kamil and Jordan's argument, because they had so little time together on The Bachelorette. Seeing as Jordan is headed to Bachelor in Paradise, is it possible Kamil will show up and get in a male model fight? I'd say it's possible.
For now, though, there's still some of Becca's season left and Bachelor Nation may focus on who she picks as her fiancé as opposed to petty Paradise drama. Given that "Men Tell All" occurred this week, that means next week will finally be the finale and the "After the Final Rose" special.
After the "Men Tell All" taping, Becca revealed how hard it was to choose between her final two in an interview with HollywoodLife. "It was the hardest day, and the thing I was most afraid to ever do was to hurt someone because I know what a breakup feels like, and I never wanted to do that to anyone else," Becca said. Well, thankfully that day is behind Becca and we can all anticipate the finale, "After the Final Rose," and then it's off to Paradise.