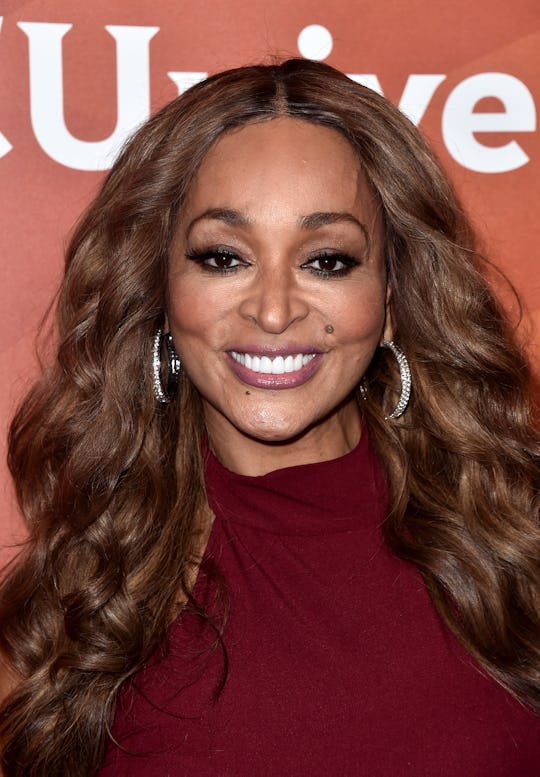 Alberto E. Rodriguez/Getty Images Entertainment/Getty Images
Karen Huger Might Make A Big Change On 'RHOP'
After watching the trailer for the upcoming season the The Real Housewives of Potomac, fans will definitely be talking. Along with the standard drama and a new cast member, there's also mention that Karen Huger might be leaving The Real Housewives of Potomac. But don't panic yet — she's definitely in the second season as some of the choice teasers show her in all of her glory. It might just be that Huger is moving since her house was apparently listed for sale for the past few years.
It's not clear why she and her husband, tech CEO Raymond Huger, might be selling their house in Potomac, but according to Variety, they were having trouble getting it off their hands. The gorgeous brick home was put on the market in 2014 and the Hugers dropped the price a few times from $2.2 million to around $1.7 million.
There's also mention in the Season 2 trailer of Karen "renting" in the middle of the night. Is there trouble in paradise for her and her husband, whom she calls "the black Bill Gates?" Or did they finally sell the house for something more manageable in a neighboring 'burb and need a transition place to crash? Fans will just have to watch to find out what's really going on with the Huger crew.
It would totally make financial sense for the couple to pack up and move since Huger mentioned that she didn't want to renovate the home and was also paying a $10,000 a month mortgage. She told People:
Now that I'm an empty nester I no longer cook here. However it's still one of my favorite gathering places for Raymond and I for coffee in the morning. We just absolutely adore this room and, again, I refuse to renovate but thank you for your suggestions.
The renovation remark is a tip to some haters on social media who mocked some of the family's old school appliances. But when you're paying $10,000 a month, despite your savings account balance, what's an old, white dishwasher here and there? It doesn't stop her from throwing some of the best house parties.
As of this month, Huger's Potomac home was still in use, even though her youngest daughter, 17-year-old Rayvin is headed to college and son Brandon is already a graduate of both Morehouse and Georgetown University. Their home is in the most desirable part of Potomac and status is everything when it comes to the Real Housewives franchise, so if the family did sell or came into some trouble making ends meet, it makes sense that the women are gossiping.
So many questions! Everyone will just have to wait for the season to get going to see what's up with the Hugers.