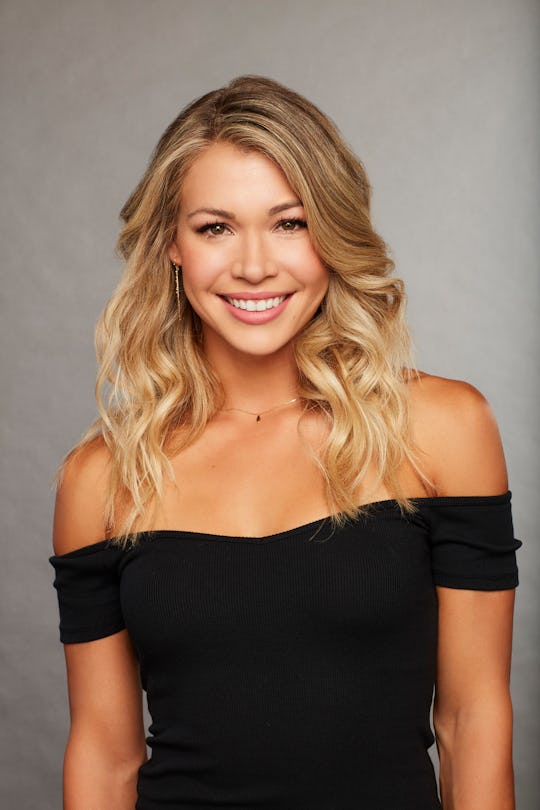 Craig Sjodin/ABC
Krystal Has Faced A Great Deal Of Backlash Since Her Time On 'The Bachelor'
If you've been watching The Bachelor this season then you're aware of the woman everyone loves to hate this time around. Her name is Krystal, she's petty AF, and she's in unbelievable physical shape. So what happened to this lady after the cameras stopped rolling? Is Krystal single after The Bachelor? I'm not sure about romantic prospects for Krystal, but I do know that she's been extremely busy letting all the people who hate her (the exact population of Bachelor Nation, according to my calculations) know that when she gets knocked down, she gets back up again.
Before filming started for The Bachelor, it looks like Krystal's Instagram was mostly posed shots of herself working out, doing yoga, drinking green juice, or hanging out with her dog. Post-Bachelor, the general content of Krystal's Instagram has not changed a whole lot. She still works out all the dang time and she still looks great in a bikini. But now she does also occasionally post photos promoting the show, or sometimes giving the people who leave mean comments a piece of her mind. Sure, she's this season's "villain" and I'm happy to dislike her as a TV character. But she is still a person and thus obviously deserving of common human decency. To anyone who has ever sent a death threat or vile social media comment to a reality TV star, please reassess your priorities.
In one post, Krystal posed with her hand out, bearing the words #NotMe, alongside a caption explaining that people's "cruel words" cost her sleep and affected her relationships. She also said that she has grown from the experience and gained strength from her friends. She declares she is firmly anti-bullying and will be neither victim nor bully herself.
This is all great, but none of this says anything about her relationship status. Of course, it would be completely against the rules (and probably a contract or two) for Krystal to reveal that she's dating someone who's not Arie before the season ends. But there's still no indication as to whether she's still single or not. Like not even a hint. Judging by the smiling beach shots and sunny photos tagged as San Diego, I'm going to go ahead and guess that at the very least, Krystal is back in California, and not in Scottsdale, Arizona with Arie. To be honest, California sounds like a lot more fun than Scottsdale to me anyway. But to each her own.
I'm also going to go ahead and predict that Krystal is not going to win Arie's heart in the end. The designated "villains" on this show hardly ever win that final rose. They sometimes feel intentionally produced to keep the drama simmering before the real relationships have actually gotten going. And Krystal's behavior has made her Public Enemy No. 1 with her fellow contestants, and has even started to wear on Arie, who seemed to initially consider her a front-runner. Despite Krystal's apparently genuine belief that she is Arie's first and only choice, it definitely looks like her days on the show are numbered.
Like her Instagram, Krystal's Facebook page is filled with tips on staying fit and getting the most out of one's workout with very little about who she may or may not be dating. While this is to be expected, it doesn't help assuage my genuine curiosity at all. While I obviously want everybody to be happy and find their soul mate and yada yada, I secretly hope that Krystal doesn't start dating anybody at least until she shows up for Bachelor in Paradise this summer. I can only imagine the shenanigans that would result from her trapped on a beach with a bunch of other former "villains." Fingers crossed.
Check out Romper's new video series, Romper's Doula Diaries:
Watch full episodes of Romper's Doula Diaries on Facebook Watch.