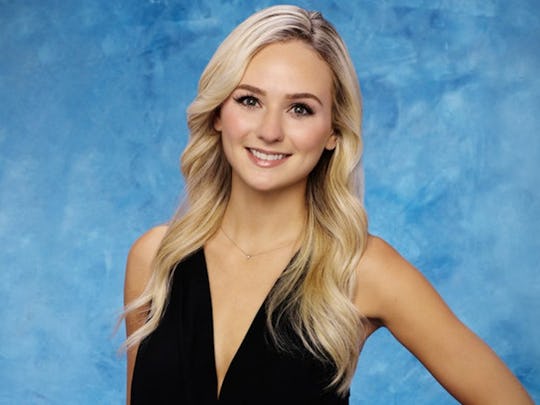 Craig Sjodin/ABC
Is Lauren B. Still Working As A Flight Attendant? She's Back On The Job, But Keeping Quiet About Her Personal Life
Now that it's pretty obvious Ben Higgins is starting to narrow down his choices, it's only human to want to snoop around and see which Bachelor contestants have returned to their regular life and career. It's not always guaranteed, but knowing if, for example, Lauren B. is still working as a flight attendant would be a good way to guess if she actually wins this whole thing. Because if you won, even if you loved your job, wouldn't you take some time off?
Sadly, it looks like she has gotten back to work — but that fact alone doesn't mean much when coupled with the spoilers floating around Bachelor nation. Rumor has it Lauren B., is just super private about her personal life on social media — which is actually pretty believable. Before the show ever aired, she wasn't very active anywhere except Instagram and even then she wasn't going all out.
Prior to her turn on The Bachelor, Lauren was working for Alaska Airlines, keeping things casual. Although her Instagram account was deactivated while the show was filming, the contestant posted a fun picture last week from what looked like a hotel room, complete with an airplane emoji and that sassy little blonde girl emoji, as well as the caption, "Heading to the office." That definitely means she's about to get suited up for in-flight service, right?
There's also this picture from a plane window, from about six weeks ago. I'm no topography expert, but an early commenter wrote, "Yep that definitely looks like St. Louis," with a little heart emoji. Is she with Ben, who's family lives in Indiana, about five hours from St. Louis? The mystery continues.
Her other recent pictures aren't very revealing about what she's really up to besides work. She's posted a picture of herself drinking tea, a collection of her winter makeup on Tuesday, and an inspirational quote about remembering the good in people before the bad things. That particular pic was posted the day of the Bahamas episode. Was she trying to make nice with Leah, who tried to come in between her and Ben that night? Or was it a coded message about still being in love with Ben even though he didn't choose her at the end of the season? It's hard to tell.
This is all very confusing. Of course, returning to work doesn't mean she didn't win. Ben likes to travel and Lauren seems like the kind of girl who, since she obviously loved her job before the show, would want to get back in the air as soon as possible. But it feels like she should be busier with The Bachelor and Ben duties as the show comes to and end.
Although Lauren B. has definitely resumed her flight attendant duties, it doesn't mean she didn't make it to the final rose ceremony. In fact, maybe all that jet-setting is just a cover for one super-happy engagement. A girl can dream, right?