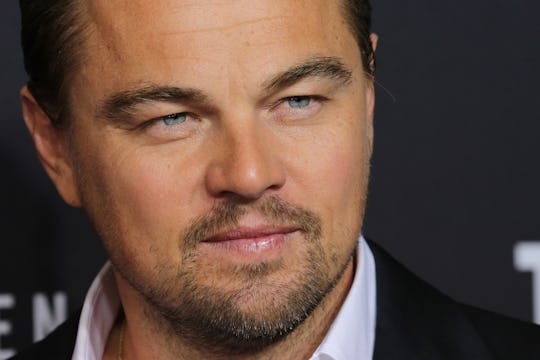 Neilson Barnard/Getty Images Entertainment/Getty Images
Is Leonardo DiCaprio Single? He's Been Navigating Awards Season Solo
Leonardo DiCaprio is once again the man of the hour coming off a Golden Globe win for Best Actor in a Motion Picture Drama for his role in The Revenant. And he is also nominated in the Best Actor category for an Oscar for the same role — although we all know how that has gone for Dicaprio in the past, having been nominated now six times with no Academy Award to show for it. That said, this could be his year. But... now on to the question that Leo fans are really concerned about: Is Leonardo DiCaprio single?
Well, one things for sure, DiCaprio is no longer dating model Kelly Rohrbach, known for her work in Sports Illustrated (Does he ever date anyone that's not a model?), so fans have one less person to be jealous of. In early January, US Weekly reported DiCaprio and Rohrbach had been broken up for more than a month due in part to their busy schedules.
The timing of the split wasn't surprising as DiCaprio was going into a star-studded awards season — on top of the Golden Globe win and Oscar nomination, he also won a Screen Actors Guild Award for his lead role in The Revenant. But Rohrbach wasn't destined to accompany the star this awards season.
And the 25-year-old model has her own projects, anyway! Interestingly, the same day it was announced that Rohrbach had split from DiCaprio, she also landed her biggest film role to date — a role in the upcoming Baywatch movie. Her fellow cast members? Zach Efron and The Rock, to name a couple... you can expect little to no shirts in this film. Budding star Rorhbach is obviously not stressing the breakup, according to her Instagram account.
As for whether DiCaprio is taking a romance timeout to focus even more on work, there are rumors floating that DiCaprio might be "casually dating" Irish TV star Laura Whitmore. According to The Sun, DiCaprio and Whitmore were seen together after Leo's win for, once again, The Revenant, at the British Academy of Film and Television Arts awards. That said, there were also purported sightings of DiCaprio the very next night with lingerie model Roxy Horn.
For now, it seems DiCaprio might just be enjoying a little bit of the limelight and enjoying single-hood. He's probably focused on what most people are, actually — and that's whether The Revenant will win all of the Oscars.