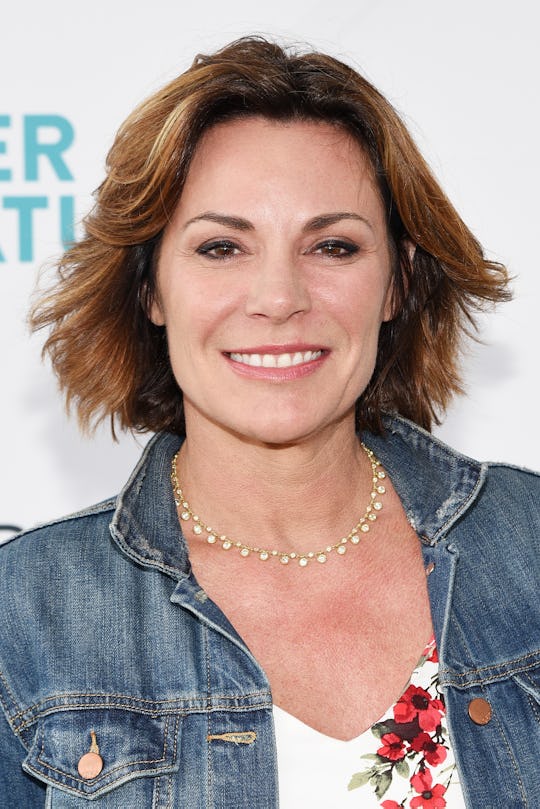 Mike Pont/Getty Images Entertainment/Getty Images
Luann D'Agostino's Divorce To Tom Is Already Moving Fast
The Real Housewives of New York star Luann D'Agostino announced her divorce from husband Tom on Twitter on Aug. 3 after just seven months of marriage. While it came as some surprise that they were separating less than a year after the wedding, RHONY viewers have had a front row seat to much of their relationship drama. A cheating scandal rocked the couple before the wedding took place, and many of Luann's co-stars had no problem sharing the fact that they thought she was making a mistake. Now Luann and Tom are divorcing, but is Luann D'Agostino's divorce official yet?
According to Page Six, both parties reportedly filed the paperwork together not long before Luann's announcement. However, the divorce may not have officially gone through yet. Though they made the decision and took steps to get the ball rolling, any breakup takes time and that goes double for untangling a marriage (even a short-lived one). Just look at how long Bethenny's divorce lasted.
Despite how much time the legalities may take, it seems Luann is definite in her decision to break up with Tom. She's already back to going by Luann de Lesseps on her social media accounts, so it looks like the days of Mrs. D'Agostino are truly over and done with.
It's unlikely that Luann and Tom's divorce will drag on for too long, though, because they seem to be on the same page. Both have emphasized how much they still care for each other even though they're choosing to divorce. At least publicly, the breakup appears to be mutual and amicable. While there have been rumors of fighting and infidelity, a rep for Tom told People, "There is no truth in this at all. Tom and Luann spoke this morning and they have been nothing but kind to each other."
Luann confirmed that there was no animosity between them to Page Six. "It was impossible, we were having problems and we tried really hard to fix things, and we finally came to the conclusion it was just not going to work," she said. "It was a tough decision and we are both very sad about it. But the truth is we just weren't getting along."
Since both Luann and Tom appear to be ready to move on, their divorce could only take a few months before it's official. They don't have any custody issues to work out, but they will have to divide any joint properties or belongings (such as homes and wedding presents) and that could take some time. Still, it seems like Luan and Tom might be back to their single lives almost as quickly as they leapt into their married one.