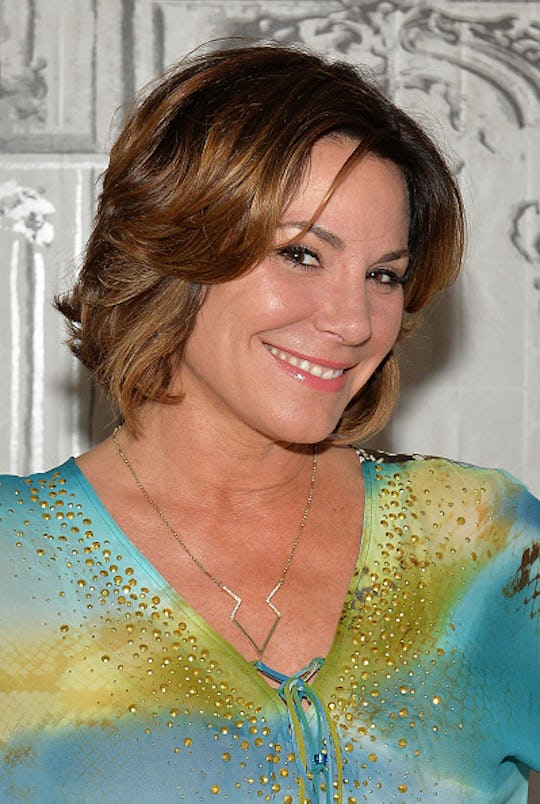 Slavin Vlasic/Getty
Is Luann De Lesseps Still Engaged? The 'Real Housewives' Star Is Walking Down The Aisle
When the news broke last February that Countess Luann de Lesseps of The Real Housewives of New York was engaged, my honest-to-goodness first thought was that I must have missed something. Did I skip a season? Since when was Luann dating anyone? As it turns out, I hadn't missed a thing, it was just a whirlwind kind of affair. So I began waiting eagerly for signs of this relationship on Season 8 of the Real Housewives. But nada. In fact, nobody seems to have mentioned Luann's fiancé, Thomas D'Agostino Jr., since that announcement in February, and one short clip on the Season 8 promo. Is Luann de Lesseps still engaged?
No need to fret, dolls. From the looks of things, Luann's happily ever after is still very much on. And we won't have to wait much longer to see how their romance played out on The Real Housewives. Previews for Episode 8 entitled "All the Countess's Men," tease the introduction of Thomas, who has also been linked romantically to Ramona Singer. That little tidbit should lead to lots of drama, or at least lots of gloriously inappropriate TMI moments about everybody's bedroom habits. Ramona's very demure about her own personal life but truly loves to gossip about Luann's, as we've seen.
Luann is not as prolific a relationship documenter on social media as some of her castmates (looking at you John Mahdessian), but she still has plenty of sweet snapshots to prove just how in love she and her new man are.
As the episode title implies, Luann has certainly had her fair share of relationships on the show, but nobody has seemed to be the right fit for her. The Countess has very nice taste, you know, so it's nice to see her in a good relationship now.
Luann is fierce with a truly regal aspect to her, and any mere mortal could be intimidated by her strong and powerful personality. I honestly don't think I'm cool enough to hang with the Countess. So kudos to Thomas who has found himself such a great complement. He must be a good one, because just look at how adorable this pic is of the two of them snuggling up on a yacht. (Not Sonja's yacht).
So will we get our first on screen glimpse of Mr. Countess-To-Be soon? I cannot wait.