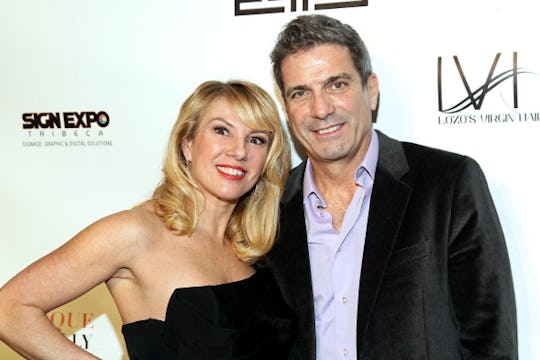 Steve Mack/FilmMagic
Is Mario Singer Single? The 'Real Housewives Of New York' Ex-Husband Had A Public Affair
Real Housewives of New York fans were shocked (or not so shocked) when Ramona Singer announced her divorce from husband Mario Singer in 2015. The two seemed to be going strong on the show, but that's often the case for couples on reality shows — putting up a front. Even though Ramona said the couple was fine at the RHONY Season 6 reunion, days later she revealed that the two were ending their marriage of over 25 years. So what is the couple up to now? We see on Season 8 of RHONY that Ramona is dating, but what about her ex? Is Mario Singer single?
I cannot even imagine what it must be like to end a marriage that has lasted for one's entire adult life. But, even more disorienting, must be trying to date after having been with the same person for the past 30-odd years. Ramona is giving it the old college try, however. But what about her ex-husband? After getting to know him over the course of the seasons, fans might be wondering if Mario, like Ramona, is single and ready to mingle? It seems that Mario is still in a relationship with the woman who he reportedly had an affair with.
Ramona and Mario were all over the headlines during their tumultuous split. In Jan. 2014, Page Six reported that the cops were called after a domestic dispute at the couple's Southhampton home. Page Six also reported in Oct. 2013 that "Mario had been seeing a young socialite, who has since been identified as Kasey Dexter." Shockingly, that wasn't the end to Ramona and Mario, as Ramona didn't kick him out of their home until July 2014, after Mario and Dexter were seen out together. Since then, though, there hasn't been much on Mario.
With that said, it appears that Mario and Dexter are still in a relationship — at least that's what Instagram would suggest. After a little digging, Instagram shows that they are still spending time together, with a photo of the two most recently from early April 2016. Maybe they're just friends, or maybe they're still dating. They are spending time together, which certainly suggests the latter.