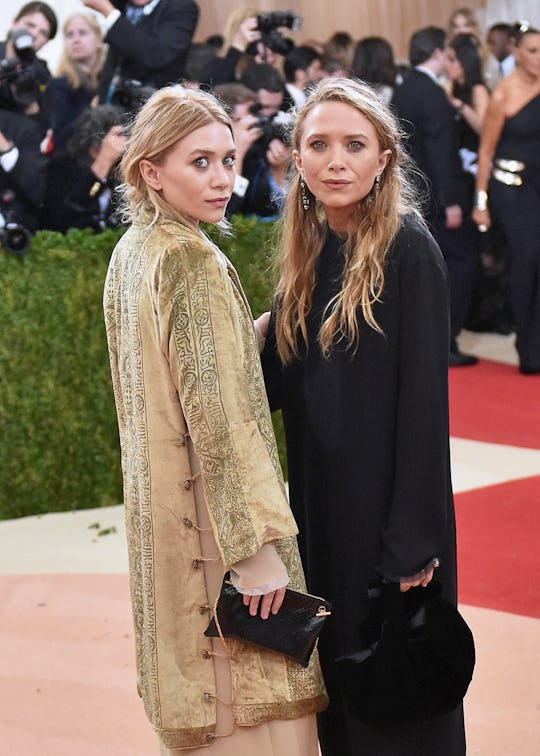 Mike Coppola/Getty Images Entertainment/Getty Images
Is Michelle In 'Fuller House' Season 2? Mary-Kate & Ashley Olsen Would Be Welcome
Fans of Full House were thrilled when it returned for a sequel series on Netflix, particularly because it brought the entire fictional Tanner family back together — but with one very conspicuous absence. Mary-Kate and Ashely Olsen, who played Michelle Tanner, the baby of the family, didn't make an appearance in the first season of Fuller House. That wasn't much of a surprise because both women had moved on from acting to pursue other ventures, but that didn't stop fans from hoping. Now that the show is returning for another season, some viewers have their fingers crossed for the possibility of the Olsen twins' return. So is Michelle in Fuller House Season 2?
It doesn't look like it. As much as the rest of the cast would love to see the return of the Olsen twins as Michelle, it seems like neither woman is interested in returning to her childhood stomping ground. Considering Mary-Kate hasn't appeared onscreen in an acting role since Beastly in 2011 and Ashley hasn't taken on a lead part since New York Minute in 2004, it makes sense that they wouldn't be open to reprising their first role for Fuller House either; it may be the show where they got their start, but they've left acting behind for more fashionable pastures.
However, if they changed their minds, the cast and crew would welcome them back with open arms. In an interview with Variety, series creator Jeff Franklin explained that the Olsen twins wouldn't be returning for Season 2, but he wasn't sure about future seasons. "The door is still open and I'm sure we will ask and keep trying," Franklin said. "Hopefully one of these days, that will happen. It's something we would all like to see."
Though the Olsen twins were reportedly considering making an appearance before the revival was in full swing, they ended up deciding not to take part. That left some co-stars, like John Stamos, "heartbroken" though he understood that both women are simply in a different place these days. Still, he also made it clear that they could come back any time if they chose. "We would love to have them," Stamos said in an interview for Today. "I know everyone would love to see them. I have a good feeling about it."
While the possibility of a return in the future seems unlikely, fans can rest assured that the door is always open just in case that changes.