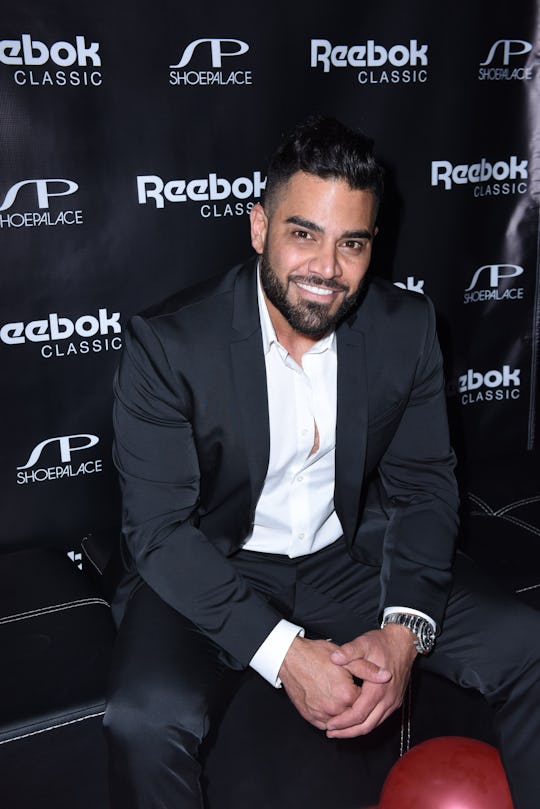 Vivien Killilea/Getty Images Entertainment/Getty Images
Here's Who Mike From 'Shahs Of Sunset' Could Be Dating
Shahs of Sunset returns to Bravo this month and ahead of Season 7, plenty of fans are wondering: is Mike Shouhed from Shahs of Sunset dating anyone? The Season 7 trailer features a heartbreaking clip of him confessing, "I should be married with children right now."
Back in April, Mike recorded a video for Bravo where he revealed that he was dating a "bombshell who happens to be Iranian and half-Swedish." He added, "She's super smart, takes care of herself, a boss...kinda reminds me of my mom." Could this be the same love interest a Season 7 clip teased for him?
On a group trip to Big Bear, we meet a pair of siblings named Nema and Mona. Nema is a new cast member this season, and he and Mona are introduced to the group by Mike, who appears to be dating or least romantically interested in Mona. "You guys, please make them feel welcome and be nice," we hear him plead with the group before they walk in.
In a cutaway interview, Nema also mentions that he gets "a front row seat to the Mona/Mike love saga, which is super awkward for me." He adds, "I don't like seeing that flirtation," which suggests it could be pretty serious, or at least, seriously gooey. Nema describes himself as a "white-washed Persian" and is apparently reconnecting with Mona after many years spent apart. The show heavily implies that there's some sort of blended family dynamic at play which the siblings are trying to heal from, so it's possible that Mona is the part-Iranian, part-Swedish bombshell to whom Mike is referring in his April 2018 interview. (For what it's worth, she's also a doctor, so she happens to check off the "super smart" and "a boss" boxes as well.)
Last season, we watched as Mike dealt with the aftermath of his painful divorce from Jessica Parido just eight months after their wedding. The pair were together for almost a decade, which made the divorce after such a short period of marriage even worse. "It's hard because both of our families were very close — we affected a lot of people," he told People in July of 2017, ahead of the Season 6 premiere.
But, Mike added, he was in a better place moving into the season. "I feel at peace," he said at the time. "It was a very difficult time of my life. Anyone who has gone through a divorce knows it's never fun. It's emotionally and mentally draining, and there was an overwhelming feeling of guilt that I had because I was responsible, partly, for breaking up a marriage."
As we know all too well at this point, Bravolebrity-dom frequently comes at the cost of putting a marriage under a microscope. Cracks become amplified and it's really hard to be in denial about problems when cameras are literally capturing them and broadcasting them to the world. But it seems like Mike has genuinely moved on and is ready to get back into dating. You can see how he fares when the Shahs of Sunset season premiere airs on August 2.