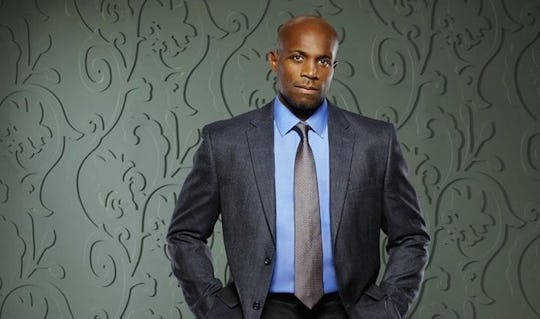 Craig Sjodin/ABC
Is Nate Under The Sheet On 'How To Get Away With Murder'? It's Down Between Him & Frank
Cliffhangers is something How To Get Away With Murder has always done best, and Season 3 has proven to be no exception to that rule. Since the premiere, fans have been speculating which character will befall the mysterious death from the fire in Annalise's house and during Thursday night's episode "No More Blood," viewers were able to narrow the list down to just two possible victims. And while Frank seems like the obvious choice, given his clear intent to shoot himself in those final few moments, I feel more confident than ever that Nate is under the sheet on How To Get Away With Murder.
There are a couple of different reasons as to why this makes the most sense. For one, as I mentioned before, HTGAWM prides itself on its ability to shock viewers with epic twists and surprise cliffhangers. So having it be Frank seems a little too predictable. In those final few tense moments of the episode, Frank was willing to kill himself in front of Annalise as a way of making things right after he killed her unborn son all those years ago. And despite Bonnie's pleas, it was clear that he really would do it. But what if the writers are using this as a red herring to distract us from realizing that Nate will be the ultimate victim.
Then the other factor is that Nate really isn't a very important character at this point. (Sorry Nate, but it's true.) That's not to say that I don't like the character because I do. He's a decent guy and is really too good for all of this madness that Annalise and the Keating Five find themselves in. But now that he's no longer with Annalise, his storyline has kinda fallen by the wayside. So if someone has to go, losing him would be a lot more devastating than the other key players in this series. So as much as it pains me to say goodbye to anyone on a show with so many great characters/actors, I think Nate's time is almost up — and when that sheet finally lifts for all to see, I think it's his face that will be looking back at us.