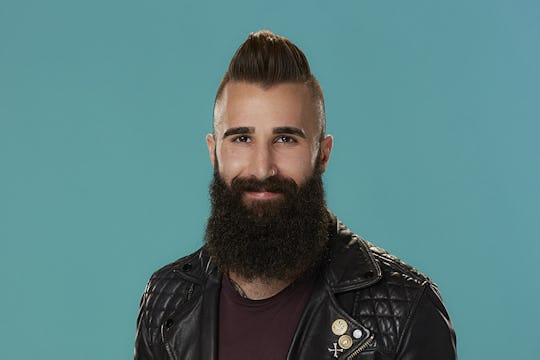 Monty Brinton/CBS
Is Paul Single On 'Big Brother 18'? He's All About The Friendship Right Now
Let's face it, Big Brother tends to cast very attractive people, and Season 18 is no exception. At the start of the season it seemed Corey and Paulie would be the heartthrobs of Big Brother 18, but now it's Paul who seems to have captured the heart of America. With his fun personality, crazy beard, and strong arms it's not all that surprising that people are finding themselves infatuated with Paul, which has led to the popular question of is Big Brother 18's Paul single?
Thankfully Paul appears to be single and ready to mingle. Although his social media doesn't give too much away about his relationship status, from what I can tell Paul is currently riding solo. It appears his last girlfriend was actress Oana Gregory, who you may recognize from the Disney XD shows, Crash & Bernstein and Kickin' It. The two seem to have split some time in 2015 (judging by a few posts that hint at a split). Social media seems to hint that Paul hasn't seriously dated anyone else since the split.
In the Big Brother 18 house, Paul hasn't gotten caught up in a showmance, at least not yet. For a little while there it seemed like he and Bronte could have had a little romance building, but Bronte was evicted before that showmance could really get off the ground.
Now it looks like Paul and Zakiyah have been getting closer. Of course Zakiyah is in her own showmance with Paulie, so unless Paulie leaves the house, which seems very unlikely right now, Paul doesn't stand a chance. Then again, Paul may not be interested in Zakiyah at all. It seems like Paul is taking the advice Paulie was supposed to take from his brother Cody, who was Season 16's runner up. Paul is staying away from showmances and is instead choosing to focus on building friendships.
One thing is clear, if Paul leaves the house still single he may just have a few ladies lined up to meet him in person, and somehow I don't think they'll be coming just for the friendship. Hopefully Paul's outpouring of fans won't change him and he'll still be the same funny guy we've come to love.