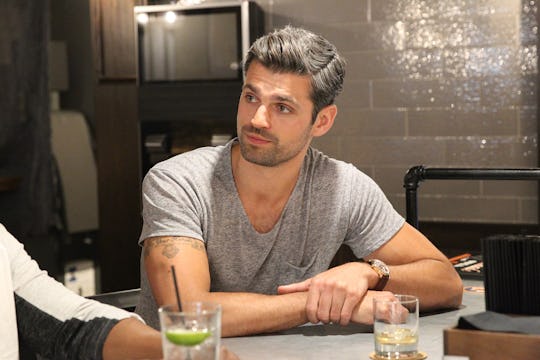 George Burns/ABC
Peter Is Attached To Someone Special After 'The Bachelorette'
Whether Bachelor Nation really likes Peter for himself or simply because he's not Bryan remains to be seen (just kidding, Peter, we love you), but the guy is definitely the favorite for Rachel to pick in the end. Peter made the best impression on Rachel's family by far, and although he seemed hesitant to jump right into marriage at first, he does seem like a very sweet, genuine person who was able to bond with Rachel from the beginning about their matching gap teeth. He's clearly the best choice she could make going into the finale, but since the best choice doesn't always win, it's worth asking: is Peter dating anyone after The Bachelorette? Right now, it's difficult to say.
Fans have not been quiet about their dislike for Bryan, and as much as everyone may not want to hear it, he does seem to be the frontrunner for Rachel's heart. Assuming my instincts are correct, Peter has been back on the market for a while since the show wrapped up long before the finale's upcoming airdate.
As for trying to figure out who he might be dating, well, that's where Peter's being very quiet. He's almost definitely not allowed to say anything, for reasons of keeping up the illusion that Rachel might have chosen him until the very last minute. I'm sure if he is dating someone, the only people who know are Peter himself and the person he's with.
Peter's oft-updated Instagram is almost entirely full of pictures of him exercising, hanging out with his family, exercising, working, more exercising, and hanging out with his furry friend. "Where you go I go," he wrote in the caption on this picture of him and his dog, adding on the hashtag "#Attachedatthehip." So clearly, he's attached to someone very, very special — just not in the way some of us may have expected.
Maybe he found someone who likes fitness and dogs as much as he does! If it can't be Rachel, I really do hope Peter finds someone who appreciates him. (There are plenty of fans in his Instagram comments who would happily take on the job, but I assume that's not the best way for a minor celebrity to meet a potential romantic partner.)
There's a lot of speculation around whether Peter will be the next Bachelor. I assume we'll be finding out the answer to that question very soon, but I do have to admit that he'd be the perfect candidate for the job. We'll have to wait and see how it all plays out, but I am tentatively crossing my fingers for this one.