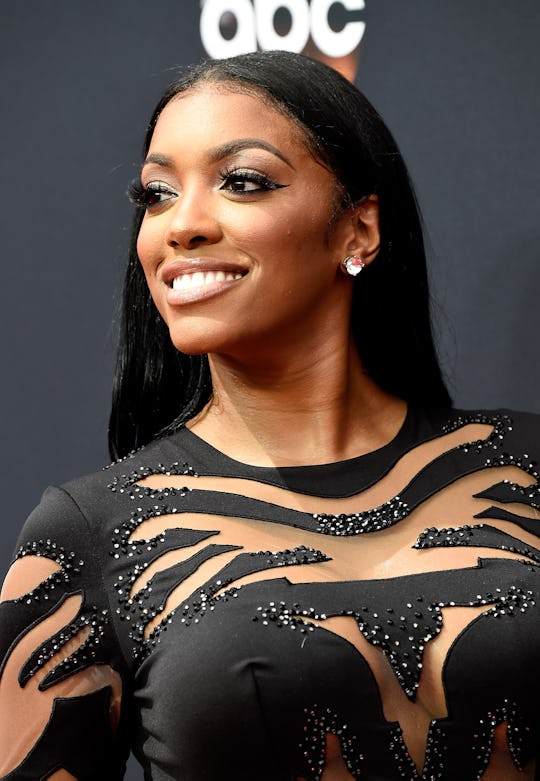 Frazer Harrison/Getty
Is Porsha Williams Dating On 'Real Housewives Of Atlanta'? She's Been Seen Out & About
It may be called The Real Housewives, but many of the 'Wives aren't really wives at all, and their dating lives provide much of the drama for the series. The women of Atlanta, for instance, have not always had the most stable of relationships. Take Cynthia Bailey and Phaedra Parks, for example, both of whom are dealing with divorces, while Kenya Moore and Porsha Williams seem to be perpetually single. So is Porsha Williams dating now on The Real Housewives of Atlanta? In the past few months she's been rumored to have a new boo in her life. According to what she said on The Real, Porsha has decided to put her life back on track, and that includes reconnecting with a man from her past who she dated for four years back in her twenties and describes as the "love of her life."
"So for me, this season, you know, I start dating again," she revealed on the daytime show. "And crazy enough, the person that I'm seeing is someone from my past. We dated four years in my early twenties, he was the love of my life." The guy's last name is Stewart, but don't worry, this ex is definitely not her ex-husband, Kordell Stewart. Pretty confusing, right? I mean, what are the odds they'd have the same last name? That's a pretty interesting coincidence, but it just goes to show you can't help who you're drawn to.
Recently, Porsha was spotted lounging on the beach in Hawaii in a bikini and looking awfully cozy with a certain young man. Could this be the mysterious Stewart she mentioned? It certainly doesn't look like Gee Bryant, who appeared in all of his shirtless glory on her Instagram account, cheekily drawing attention to the checkered flooring right behind a set of heavily tattooed, rippling pectorals.
We've seen Porsha get hot and heavy real quick with Duke Williams and the lover she met in Miami, Oliver. Neither of these flames worked out very well for her, so hopefully this blast from the past (whoever this mystery Stewart may be) is exactly what she needs. But whoever she ends up with, I have a feeling that the youngest of the Atlanta "Wives" will be just fine.