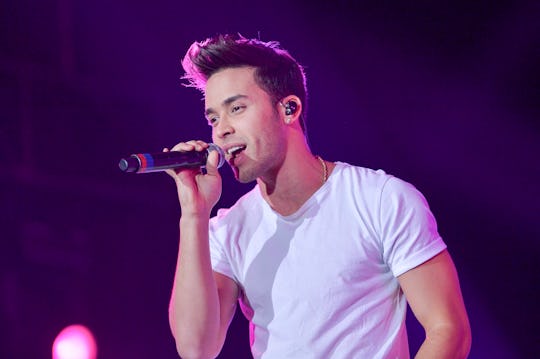 Rodrigo Varela/Getty Images Entertainment/Getty Images
Is Prince Royce Christian? 'The Passion's Peter Grew Up Religious
Prince Royce, born as Geoffrey Royce Rojas, plays disciple Peter in FOX's The Passion. Considering his role in the religious musical, some are probably wondering: Is Prince Royce Christian? The Bronx-born American hasn't explicitly mentioned whether he is still religious, but he certainly grew up in a Christian family.
"I'm not playing the normal Prince Royce who takes his shirt off and gets the girls screaming," he told Billboard of his role in The Passion recently. "This is a much more serious role. My mom is flying out. I grew up going to church every Sunday, and she's always worried about the entertainment industry and, oh my God, drugs! I think this makes her feel better."
"She feels good that I'm a part of something we believe in as a family," Royce told Billboard in another interview. "That's the personal part."
Royce's own music hints at religiosity as well, and he's directly mentioned it in his past songs, such as the 2010 Billboard Top Latin Song "Corazón Sin Cara," where he sings about praying to God in the chorus.
In The Passion, which aired Sunday night on FOX, Royce sang Hoobastank's "The Reason." In case you missed it, the bachatero rocked it, and that's coming from someone who loved the song when it first came out in 2003. (Not that my emo teenage self ever predicted I'd see it in a live, televised musical, mind you.)
Who knew Prince Royce and everyone's middle school favorites went so well together?
It seems that whether Prince Royce is actually religious or not, he gained himself a whole new base of devoted fans (no pun intended...) with his stunning performance in The Passion on Sunday night.