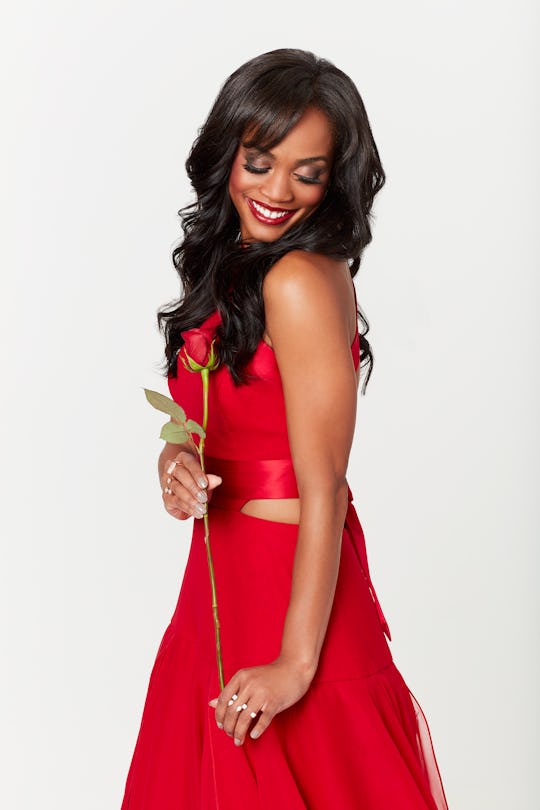 ABC/Craig Sjodin
'The Bachelorette' Has Opened Up A Lot Of Doors For Rachel
Rachel is an unprecedented Bachelorette in several ways. For one, she's the first black Bachelorette — and her cast is the most diverse ever. She's also the second attorney to be the lead on the show, after Season 10's Andi Dorfman. Rachel talked about her career and how important it was to her during her time on Nick Viall's season of The Bachelor, and that discussion has continued on The Bachelorette. Since she had to take time off though, it poses a fair question: Is The Bachelorette's Rachel still working? She has newfound fame (and potential money streams) from the show.
According to her biography on the website for Dallas Association of Young Lawyers, Rachel has been passionate about law for years due to members of her family being in the profession. Prior to The Bachelor she was a civil defense litigation attorney at Cooper & Scully, P.C. Not only that, but she was a tutor for the SATs and a member of several law associations. While Rachel seems to love being a lawyer, some past contestants have changed careers after their time on the show. But according to Rachel's social media, that's not happening — at least, not yet. In the past week, Rachel shared on her Instagram story that it was her first day back at work:
A report in Life & Style, though, suggests that Rachel may not be a lawyer for much longer. An insider told the magazine that the Bachelorette wants to follow another passion: sports broadcasting, not playing. "She wants to change careers once her season is through," a source told the outlet. "The positive reaction she received from being on The Bachelor and now The Bachelorette has cemented that the change is meant to be. She can't wait until she can make it happen."
Sports broadcasting actually seems right up Rachel's alley — she got her Bachelors in Sports Management and Bachelor Nation can tell from the basketball group date that she loves it. The insider also said that Bachelorette producers think Rachel is great on screen, which I have to agree with. "She has so much stage presence and spunk," the source said. "She's a natural." For now, Rachel appears to have returned as an attorney, but perhaps she's waiting for her big post-Bachelorette break.