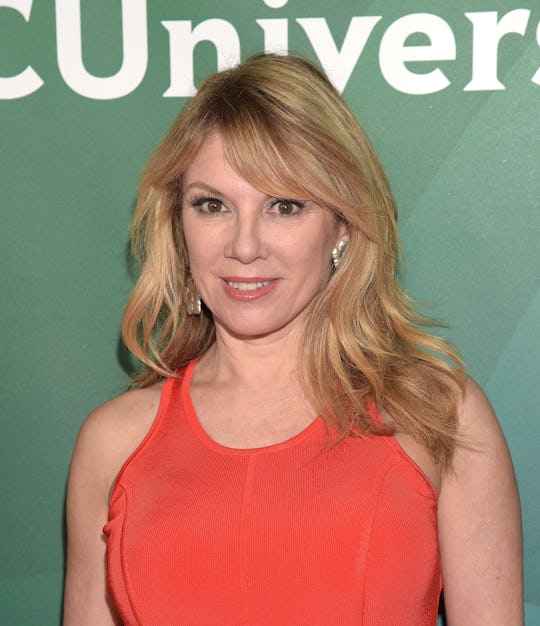 Jason Kempin/Getty Images Entertainment/Getty Images
Is Ramona Singer Single? The 'Real Housewives Of New York' Star Is Having Fun
For the first few years of The Real Housewives of New York City, Ramona Singer had what appeared to be one of the more secure relationships on the show with husband Mario Singer — up until a psychic in Morocco dropped a hint that Mario was cheating. The last few seasons have seen her figuring out how to handle the end of that relationship and the beginning of a new chapter in her life, even throwing herself a New Beginnings party in true Housewives style. Separating from Mario has changed the game for Ramona, opening up a lot of different possibilities. But is one of those possibilities a new relationship — is Ramona Singer single?
In the show's seventh season, audiences saw Ramona handle a lot of firsts without her husband, as well as grieve for the loss of her marriage in her own distinct Ramona way. Now that she's had some time to adjust, Ramona is ready to enjoy her new life to the fullest; she is single and absolutely ready to mingle. Originally, with help from her single party girl best friend Sonja Morgan, Ramona has been hitting the dating scene and hitting it hard. And Season 8 is ready to dive in to all of Ramona's dating trials and tribulations.
It looks like most of the tribulations might be coming from Ramona's relationships with the other ladies, however. Her dating life is going swimmingly; Ramona has been spotted around the city with a few different dates, and has posted a picture to Instagram of a mysterious man in her life. At a Bravo event, she said, "This year, I'm embracing being single. I'm loving every minute of it. I'm dating, no one in particular. And it just proves, all women, you can have fun on your own without a man."
Good for Ramona! However, the trouble seems to be brewing when it comes to friendship with longtime BFF Sonja, who was the one to try and help Ramona get back into the dating scene in the first place. In a Season 8 sneak peak shown on Watch What Happens: Live, Ramona said, "Now that I'm single, I really haven't been going out with Sonja because I don't want people to think I am like her. She's known to drink a little too much and be a little too frisky with men."
Sonja's drinking has long been a point of contention on the show for a few seasons now, and it seems to finally be driving a wedge between the pals. Ramona has been having a lot of deserved single fun, but it looks like she might be doing it without her partner in crime.