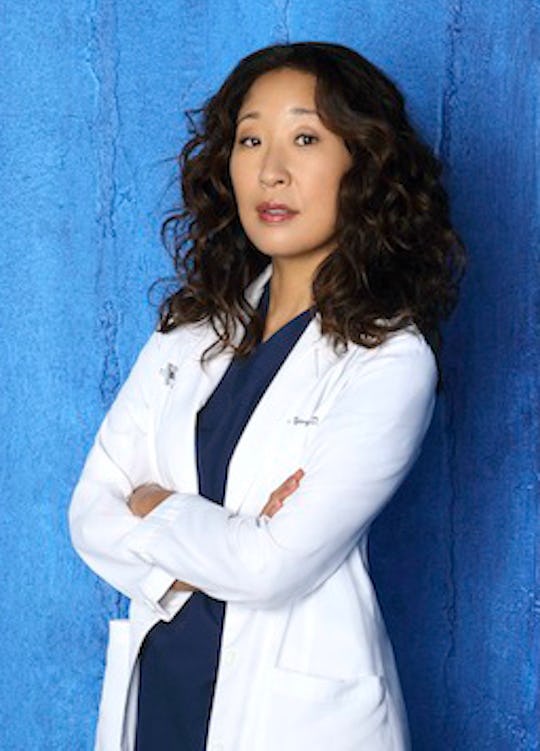 ABC
Is Sandra Oh Returning To 'Grey's Anatomy'? Sadly, The Rumors Aren't True
As Grey's Anatomy heads into Season 13 fans were hoping to see an old favorite return to the show. Dr. Cristina Yang (Sandra Oh) was there from the very beginning of the show and was titular character, Meredith Grey's, person. When Oh left the show after Season 10 fans were devastated and many fans threatened to stop watching the show after she left. So when rumors began to swirl that Oh may be reprising her role on the show for Season 13 fans were ecstatic and ready to see the twisted sisters reunited once again. Unfortunately it appears Sandra Oh's return to Grey's Anatomy was purely rumor and she won't be back for Season 13.
In an interview with ET Canada, Oh put down all rumors of Cristina Yang's return to the show. "I've gotta tell you those rumors, I don't know who starts them but it really is tough," Oh said. "No, I have no plans to return to Grey's anytime soon."
As could be expected Grey's fans were extremely disappointed. Cristina played a big role on Grey's and although the show continues to be great her presence on the show is definitely missed. Even with Maggie, Amelia, and Alex by her side, Meredith needs her person and that will always be Cristina. Plus, Cristina has given us so many quotes and witty one liners that fans still use today. More than anything though, it was Cristina's choice to not have kids and be comfortable making what she felt was the best decision for herself (twice) that really resonated with a lot of fans.
Although Oh has confirmed she won't be back for Season 13 she did say "anytime soon" so maybe there's a possibility she'll come back for Season 14? One can hope and dream. For now though we'll all just have to accept the fact that they'll be no Cristina Yang in Season 13 and continue to live by all the wisdom she bestowed on us all before she left.
Make sure to tune in to ABC on Thursday, Sept. 22 at 8 p.m. EST to see the Season 13 premiere of Grey's Anatomy.