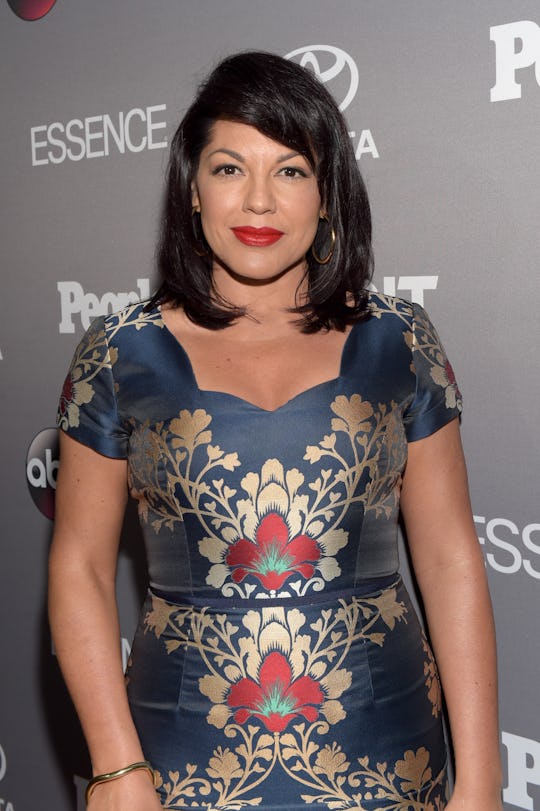 Jason Kempin/Getty Images Entertainment/Getty Images
Is Sara Ramirez Returning To 'Grey's Anatomy' Season 13? She Has Fans Worried
As a fan of Grey's Anatomy, I've learned to expect (and accept) the dramatic departure of a character at any given moment (I'm looking at you Patrick Dempsey). It basically comes with the territory of watching this show. There have been hints that fan favorite Sara Ramirez is leaving Grey's Anatomy during the twelfth season, after a storyline seemed to be created just to take her away from the hospital. But, that storyline is not set in stone, and there's always the chance that she could stay on the show. But, a recent tweet that the actress posted has sent many fans into chaos, wondering if Sara Ramirez will return to Grey's Anatomy Season 13.
I, for one, don't want to see Callie leave Grey's Anatomy. She's a staple to the show, and with the original members dwindling, I can't bear to see another mainstay leave the show. Then again, the cause of her departure (on the show at least) is a very interesting concept, that might be best for her character (sorry, Calzona lovers — there's no denying that these two were great together, but are we sure that still holds true?). Recently, Penny received a grant to work in New York. Not only is this an amazing opportunity, it's also a major player in the custody battle between Arizona and Callie, since Arizona does not want Callie taking away their daughter from her. (And, I'm not so sure that Callie really wants to do that either, but I guess we'll have to watch to find out about that.)
The above tweet sent Grey's fans into chaos. And for good reason, because what? Could this be Ramirez's way of telling fans that she's leaving the show for good? "That's a wrap" seems pretty official to me, then again, she also used the Season 13 hashtag, so there are definitely mixed signals going on.
For one, the "thank you all for an enriching & unforgettable rollercoaster ride" part of the tweet is certainly cause for alarm. That's something you say to people who made the experience (that is ending) worthwhile (while it was happening, as if it wasn't happening anymore). It's all very confusing, but all I'm saying is that if Callie is killed off of Grey's Anatomy, I will need to be admitted into Grey Sloan, because I'll have passed out.
Romper reached out to ABC regarding Ramirez's contract with the show, and they had no comment.