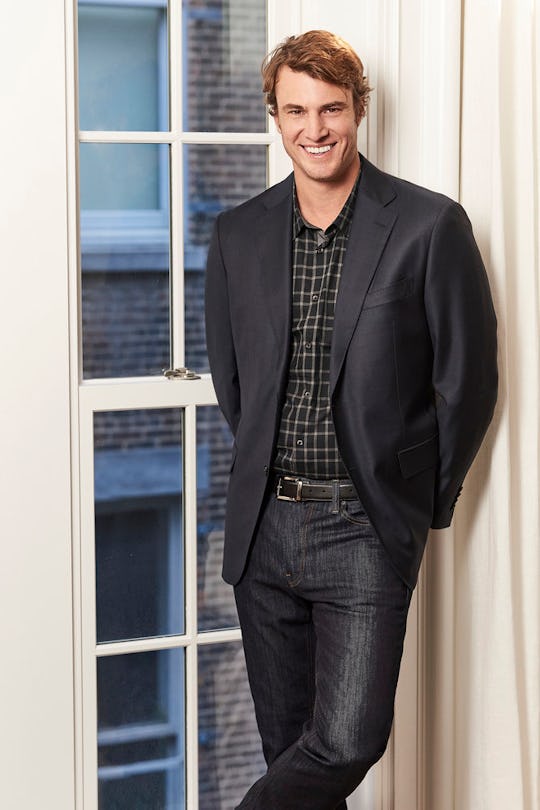 Kurt Iswarienko/Bravo
'Southern Charm's Shep Rose Is On A Quest For Love In His New Spinoff Series
Bravo, we need to talk. I want you to know, first of all, that I love you and nothing can change that. But that you would have the arrogance — nay, the audacity — to name a television show RelationShep and expect me to go along with it is, frankly, galling. What did anyone do to deserve that? Luckily fans will tune in despite the title, eager to see if Southern Charm star Shep Rose could find love in a new locales. So is Shep Rose still single after RelationShep? Unfortunately, it's a mystery; Shep isn't handing out any clues.
Bravo excels not only in the Rich Ladies Sloshing Wine At Each Other genre, but also the Improbably Finding Love On Television genre (it's said the ghost of Patti Stanger still haunts the halls of Bravo headquarters), so RelationShep was a natural next step for the network. The summary provided on the Bravo website made it clear that the title was spawned from an old nickname of Shep's that he gained after his first attempt at a relationship made him realize that people besides himself existed on the earth. (This does not make it better.)
Thankfully, it was a lesson he quickly forgot. He returned to his wild single lifestyle, though an apparent philosophical panic brought about the need for reality TV-sanctioned dating shenanigans. But how successful were his attempts?
The full first season hasn't aired yet (the premiere drops tonight, Dec. 4), so audience members haven't seen the official conclusion of Shep's journey to find love. That means it's a great big question mark whether or not he ends up with anyone at all. And it doesn't seem like Shep himself will spill the beans; in an effort to keep spoilers to a minimum, he's staying quiet. He did, however, give Page Six a little bit of a hint.
"I'm really happy with how it all turned out," he said. "I'd love to not have to deal with the single scene anymore, it's wearing a little thin. Change is slow, but I am very willing to look in the mirror and look at my faults and see where I need to change."
His social media accounts are similarly vague about the outcome. Shep's Instagram is full of friends and family, but no one that stands out as the new love of his life. His Twitter account doesn't have any answers, either. Though he's posted enough RelationShep promo to make sure his fans watch the show, he has not offered up any details about the lady who may (or may not) have won his heart at the end of it all.
It's always a little bit disappointing when a dating show ends without a happy couple, but even if Shep's solo show doesn't lead to a relationship, it seems to have reaffirmed some things for him. "I think a lot of my opinions of my ideal girl were reinforced by the show," he told Forbes. "A lot of the things I knew were strengthened. What matters to me is intelligence, the ability to laugh at yourself, and to realize this world is an absurd place."
If dating 14 girls in 14 cities on RelationShep didn't result in a long-lasting union, then at the very least it may have opened the door to Shep finding love down the road. However, the fact that he was pleased with how it went is a positive sign. The identity of Shep's mystery lady might be unclear right now, but the odds look good that he found someone to connect with over the course of the show. And if it doesn't work out, there's always RelationShep Season 2.
Check out Romper's new video series, Romper's Doula Diaries:
Watch full episodes of Romper's Doula Diaries on Facebook Watch.