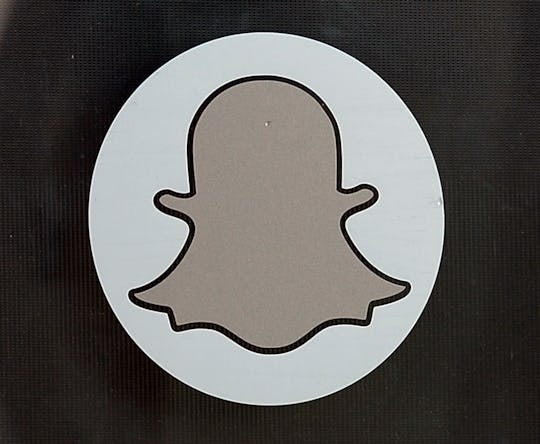 Kevork Djansezian/Getty Images News/Getty Images
Is Snapchat Safe For Kids To Use? It Depends On What They're Using It For
When the digital world becomes more and more difficult to distinguish from reality, it can pose a particular danger to kids. Take "Pokemon Go": the augmented reality app launched to much fanfare when aspiring trainers could finally capture Bulbasaur and Butterfree in their own backyards. It also brought reports of theft, violence, and even a dead body discovery enabled by the app's reliance on real-world exploration to "catch 'em all." Though certain apps command attention at launch, old standbys such as Twitter, Instagram, and Snapchat may have most of kids' attention. Is Snapchat safe for kids to use? It depends on what they're using it for.
Here's how Snapchat works: the user takes a photo or short video clip, adorning their creation with stickers, text, and even fun filters. They choose who they want to see their snap, perhaps all of their followers or a selected friend. They choose how long they want their snap to last (sometimes for as little as one second, according to USA Today), then send it along. The recipient can only see it for the length of time the user specified before it disappears. The app makes it easy for teens to take goofy photos and swap silly stories with friends. Yet, from its earliest days in the app store, Snapchat sexting scandals made parents question its safety; according to CNN, screenshots make it easy for users to collect and distribute intimate images that were supposed to be temporary and for a specific individual. Snapchat has taken steps over the last few years to ensure proper use of the app, but moms and dads may still have doubts about letting teens sign on.
To keep kids safe on social networks, TIME reported keeping an open line of communication between parent and child is critical. Though Snapchat requires users to be 13, it's easy to lie; that's why it's essential for parents to start talking with kids about technology long before they age in to social networking. Enough is Enough president and CEO Donna Rice-Hughes told TIME that elementary schoolers need to be taught the importance of unplugging, while middle school students need to learn how to protect their privacy online and approach their digital lives with purpose. Working together to set guidelines on social network use can keep kids from making posts they'll regret later. High school students need to know their parents trust them, but it's important to encourage continual conversation about what's happening both online and offline.
It's easy for kids to take for granted that they know more about technology than their parents, making it easier for them to freelance potentially life-altering digital decisions. That's why it's valuable for families to read up on the apps children are downloading. Snapchat even encourages involvement, TechCrunch reported: it launched a Snapchat Safety Center in February 2015 to give adults the tools they need to get a full education on the app. Visitors to the website will find Snapchat Community Guidelines, safety suggestions, and even resources specifically for parents and teachers. That extra info can't replace face-to-face communication with kids, but it can help caregivers go into any conversation with the knowledge they need to offer sound advice. (For more tips, or for Snapchat veterans, follow Romper on Snapchat at Romperdotcom!)