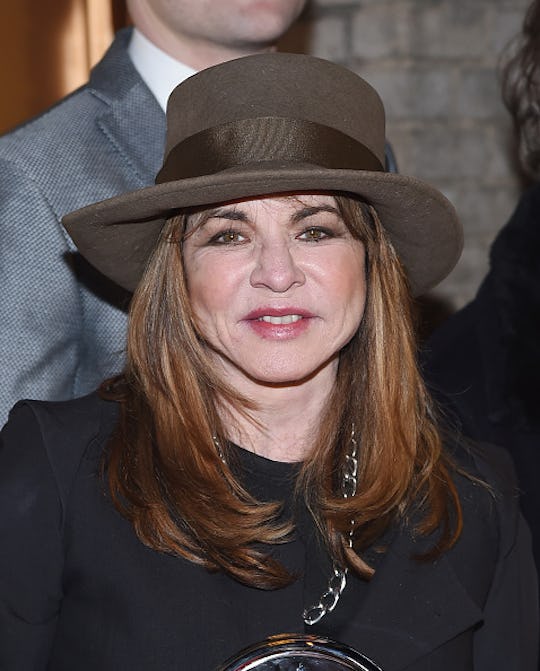 Mike Coppola / Getty
Is Stockard Channing Watching 'Grease: Live!'? The Original Pink Lady Is MIA On Twitter
Time to bust out your poodle skirts and leather jackets. Grease: Live! airs Jan. 31 on Fox, and fans of the musical-turned-movie couldn't be more excited to return to a world of T-Birds and hand-jives. Although the original film revolved around Olivia Newton John's doe-eyed Sandy, it's fair to say that true star of the show was the abrasive, sex-positive, feminist Rizzo, played by none other than Stockard Channing. And fans of the Pink Ladies' leader will only have one question on their while watching: Is Stockard Channing watching Grease: Live!?
Is hard to imagine anyone but Channing portraying Rydell High's main mean girl, but the role wasn't initially offered to the actress. As Broadway.com reports, the studio originally wanted Lucie Arnaz, i.e. Lucille Ball's daughter, to play Rizzo. But the actresses mother wouldn't let her do a screen test for the role (perhaps she wasn't sold on the idea of her daughter getting a hickey from Kenickie.) Instead, the directors turned to the then 33-year-old Channing, whose resume at the time included starring in Two Gentlemen of Verona and No Hard Feelings on Broadway.
And it's a good thing Channing took over the role of Rizzo, or the movie may have lost one of it's most beautiful musical numbers. In a 2015 interview with Broadway World, it was revealed that Channing had to fight to film her solo, "There Are Worse Things I Could Do":
I was very much in love with that song, "There Are Worse Things I Could Do", and I fought for it and Pat Birch, who directed all the musical sequences, helped me. If you see the sequence it's very simply shot and Allan [Carr, the film's producer] really indulged me and said, 'go ahead just do it.'
But the battle wasn't over after that. The scene was almost cut from the film, but Channing kept battling the execs till they changed their minds, telling Broadway World,
When the movie was being cut together Allan really wanted to cut it because he thought it was a downer, maybe everyone else thought it was a downer too. It was because so much about what that character was. It got in there by the skin of its teeth. Pat Birch fought for it and the director as well. It's in there and I'm so grateful that it is.
Seriously, how badass is that?
So will Channing tune in to see if Vanessa Hudgens can fill her stilettos? Well, with the actress not being active on any social media accounts, it's impossible to know if she's watching the highly anticipated revival. I like to think she, Olivia Newton John, and all the other Pink Ladies are having a sing-a-long sleepover and reminiscing on their time at Rydell High. Because these women were the original Girl Gang, and Channing played their leader. She made women realize you can be sexy, strong, sassy, and sensitive all at once, without apology. And all while rocking a '50s-inspired perm.