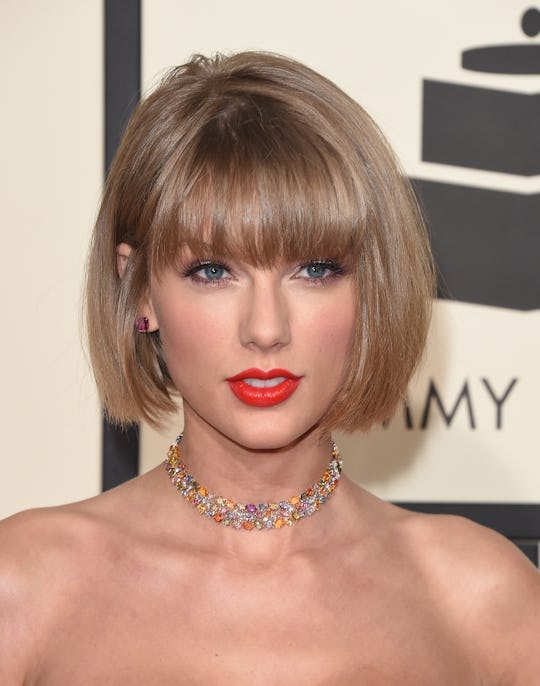 Jason Merritt/TERM/Getty Images Entertainment/Getty Images
Was Taylor Swift MIA At The 2018 Grammys? Find Out Here
Despite what you might think, Taylor Swift was not snubbed for the 2018 Grammys. Her new album Reputation simply wasn't eligible. The same thing has happened with previous albums. So is Taylor Swift at the 2018 Grammys? Just because Reputation didn't get a nod doesn't mean that Swift has no business being there. She is still nominated for two awards, even if neither of them are for Reputation. So it was always possible she'd be there. But it doesn't look like she made in this year.
Swift is nominated for Best Song Written For Visual Media, referring to the song "I Don't Wanna Live Forever," which she collaborated on with Zayn for the movie Fifty Shades Darker. She is also nominated for Best Country Song for "Better Man" which she wrote for the band Little Big Town (did you really think she'd given up her country roots?). These are both pretty impressive awards, so it would totally make sense for her to be at the Grammys and people expected to see her. Plus we all know how much Swift likes to dance at awards shows, right? But sadly for all the Swifties out there, she wasn't sighted anywhere at the Awards Ceremony.
By the way, Swift has already won Grammy awards in both of these categories before. So maybe she's just over this whole Grammy thing. You know, been there, done that. Swift didn't make it to the Grammys so maybe it's because she has other commitments elsewhere. The lady is very important and very busy, you know. That being said, even though Reputation wasn't eligible for awards this year, I have a feeling Swift is going to blow the 2019 Grammys away.
But Swift was hardly the only major music star to be absent at the 2018 Grammys. People on Twitter looked in vain for stars like Ed Sheeran, who was largely shut out of this year's awards though he's usually a shoe-in, Kanye West, Justin Bieber, and Drake. Rock band Avenged Sevenhold tweeted that they would not be attending the Grammys because the ceremony took Best Rock Song off the telecast this year. Although they weren't quite as missed as some of the other big names. Like Beyoncé, for example, who didn't appear to be sitting next to her husband JAY-Z at the awards, disappointing fans all over the world.
So far, Swift has not commented on her social media pages including her Twitter and Instagram about why she decided to skip the Grammys this year. However Little Big Town performed the song she wrote and was nominated for at the ceremony. I don't know, but I feel like she would have been proud of their performance.
Unfortunately, Swift did not win the Best Song category for writing, though Little Big Town did win Best Country Group/Duo Performance for the jam, which is almost making me like country music now. She didn't win the award for Best Song Written for Visual Media either. That award went to Lin-Manuel Miranda and songwriter Auli'i Cravalho for "How Far I'll Go." Obviously that's a bummer for Swift but, come on, it's Lin-Manuel Miranda.
So perhaps it's for the best that Swift wasn't able to make it to the Grammys this year, though I do always look forward to seeing her dance moves. However I am super confident that we'll see her at the 2019 Grammys, where she'll probably dominate the main categories once again. Never fear, Swifties, this is one pop star who never stays out of the spotlight for very long. She'll be back.
Check out Romper's new video series, Romper's Doula Diaries:
Watch full episodes of Romper's Doula Diaries on Facebook Watch.