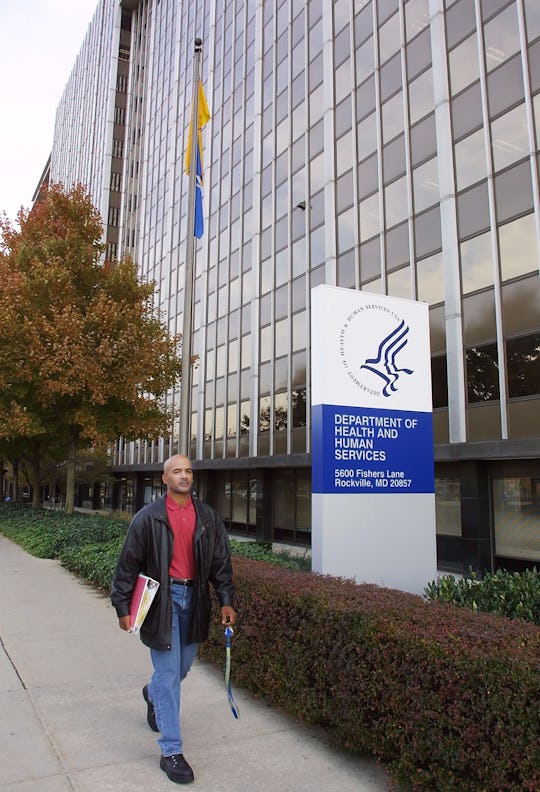 Manny Ceneta/Getty Images News/Getty Images
Is The FDA's Food Recall Process Safe? A Government Audit Says Consumers Are At Risk
Well, this is pretty terrifying. The U.S. Department of Health and Human Services Office of Inspector General isn't even finished with its routine audit of the FDA, and already it has seen fit to issue a special alert warning the public that the FDA's food recall process is not safe. Specifically, it charges that the FDA's standard practice is not to order food recalls to be completed within specified timeframes, and that can lead to contaminated food staying on supermarket shelves for way too long, leading to illness and, in one case it has identified so far, even death.
The audit, which sampled 30 food recall incidents dating back to October 2012, found that the FDA "did not have policies and procedures to ensure that firms or responsible parties initiated voluntary food recalls promptly." The FDA does have the authority to require a recall, but it must first provide food manufacturers the opportunity to voluntarily recall tainted products. The problem is that since voluntary recalls are, well, voluntary, the FDA doesn't issue deadlines for these recalls, and sometimes they can take as long as 165 days between the date a contamination was identified and the day the affected product is finally recalled.
The inspector general's report details two cases of recalls taking an exceptionally long time to complete. In one case, nine people became sickened with salmonella beginning in December of 2012. In February 2014, the FDA began its inspection of a nut butter facility identified as the source of the outbreak. In March, the FDA discovered salmonella in samples taken from the facility, and determined it to be the same strain as the bacteria that had sickened the consumers. In August, the recall was finally issued. Between March and June of 2014, five more people contracted salmonella that was linked to the nut butter in question.
The OIG has urged the FDA to update its policies to set clear timeframes both for when the FDA should request voluntary recalls, and how long it should take food manufacturers to issue the recalls. The FDA has already begun an internal review, but Deputy Commissioner Dr. Steven Ostroff defended its practices to CBS News: "I think that we have traditionally done a very good job," he said. "There are situations in which it's very challenging to be able to take the actions that need to be taken as quickly as possible." The OIG's George Nedder told CBS this was only the third time in 27 years that an alert had been issued before an audit was completed, but it was necessary due to the urgency of the situation.