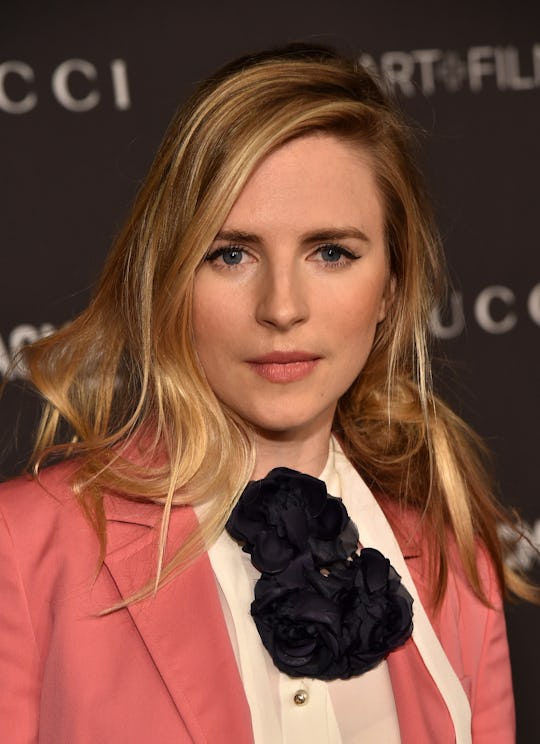 Mike Windle/Getty Images Entertainment/Getty Images
Is 'The OA' Based On A True Story? The Netflix Series Is Mysterious
Netflix's newest series The OA is all about the mystery. The plot revolves around a woman named Prairie Johnson, played by Brit Marling, who reappears in her home town after going missing seven years ago. Though she was blind at the time of her disappearance, she returns with her sight restored. However, from the looks of the trailer released for the show, that's merely one of the many mysteries plaguing the town The OA is set in, though Prairie's comings and goings are obviously a big part of the story. But does Prairie's strange story have any basis in reality at all, or is it pure fiction? Is The OA based on a true story?
This is one mystery that Netflix wants to keep mysterious. Promotional material for The OA doesn't reveal much of anything outside of the basic plot, and series creators Brit Marling and Zal Batmanglij haven't cited any particular inspiration for the show yet. While it's possible that the story does take a little bit of inspiration from real sources, it certainly seems to be pure science fiction. While there have been real life cases of missing people reappearing after a lengthy time away, Prairie's miraculously returned vision – not to mention all the creepy science apparatuses in the trailer – imply things are more fictional than not.
If anything, the series seems like it might be a metaphorical exploration of life, death, and whatever comes after. Tweets from Netflix's account contain (potentially triggering) videos of Prairie running across a bridge and then jumping off. The official Instagram for The OA posts unexplained pictures with odd captions that question where people go "after this place" and claim that, "We all died more times than I can count."
In the trailer Prairie insists that she had not actually disappeared; in fact, she had been present for everything that happened in the last seven years and she remembered all of it. That makes it seem like she might not have been kidnapped or lost at all; perhaps something a lot stranger happened to her. Maybe Prairie found her way into the Upside Down too.
Exactly what all of these hints mean is uncertain for now, which is likely the point. The only thing that's clear about The OA is that nothing is clear and the show obviously wants to keep it that way to builds suspense until the release of its episodes on December 16. It doesn't look like there's any literal truth the story the show might be telling, but its themes may end up having a deeper resonance anyway.