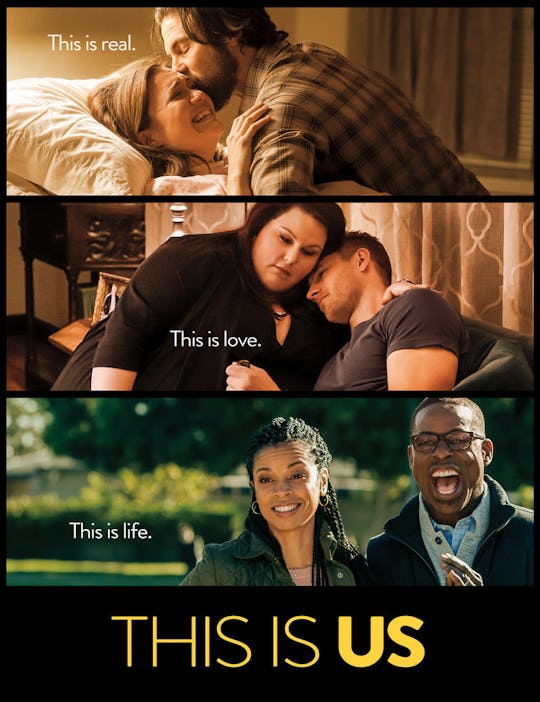 NBCUniversal
Is 'This Is Us' Based On A True Story? It Took Inspiration From Real Life
Upcoming NBC drama This Is Us feels different than a lot of current shows on television, even though there are only trailers to go off of so far. It's not supernatural or superhero inspired; there isn't much of a big concept or hook to its premise. It seems like it's going to be a quiet drama about families and relationships, something that's been somewhat underrepresented on television lately. There's something about it that feels like it will be very realistic – but is there a reason for that? Was it inspired by any real life events? Is This Is Us based on a true story?
Despite how real the story may feel at times, it is fictional. It doesn't seem to be based on any particular source or any real people, but rather was created to fill a void that exists in television programming these days. This Is Us follows an ensemble of characters, several of whom share the same birthday, as they navigate issues in their lives: difficult pregnancies, body image, career doubts, and adoption. Series creator Dan Fogelman – of Tangled and Crazy, Stupid, Love fame – said during a panel at the Television Critics' Association's summer press tour, "It's hard to explain what the show is about. It's really kind of ambitious and, I think, for network TV, a really bold and hopefully somewhat groundbreaking attempt to explore the condition of the human family."
Despite being fictional, Fogelman did find inspiration for the series in his own life. The birthday-sharing characters on This Is Us are all turning thirty-six, and Fogelman had recently turned thirty-eight when he began to write the pilot. "I have a lot of friends at that age who are all kind of going through pregnancies and raising families, that's very much front and center in my life right now," he told Entertainment Weekly. "Weight has been something that has been a huge battle on my father's side of the family, it's just been a battle for everybody including my little sister. It's something I'm conscious of and our family as a whole, so that's been something I've always wanted to explore and get inside of in a way I don't think TV often can and does. I don't know that there was a conscious decision to write about these characters as much as that's just what came out."
This Is Us promises to be an emotional but uplifting series – one that tugs at your heartstrings but isn't cynical about it. It aims to be a show that's just about people: a simple concept that could yield complicated results, and has sadly been a rarity on television for the last few years.