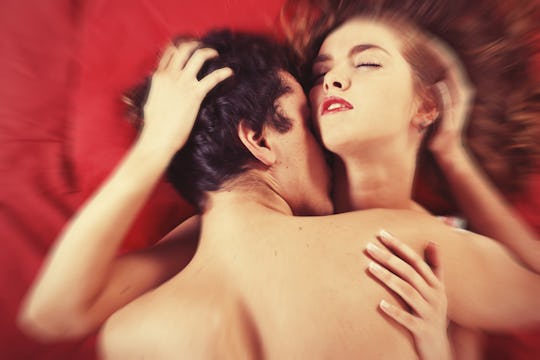 MORO/Fotolia
Is Your Orgasm Normal? 7 Signs That May Indicate Something's Wrong
When it comes to human sexuality, the definition of normal is pretty broad. As evidenced by the wide variety of adult toys and entertainment available (not to mention the unlimited erotic literature), just about anything could be considered normal. But it's okay to wonder if your orgasm is normal, especially if something about your climax is causing you concern.
Experiencing orgasms that are painful or suddenly finding yourself unable to climax at all may indicate potential medical problems (or even side effects from medication.) Or it could indicate problems in your relationship, as well as potential issues with self-esteem. Because your emotions, mental state, and physical body are all involved in the creation of an orgasm, anything that seems abnormal could have a number of causes. Whether you have a medical condition that is making your climaxes painful or you're on a type of medication that zaps your ability to orgasm, there are many factors to consider.
So if you're perplexed by unusual orgasms, here are some potential warning signs to look out for. Hopefully, the root of your problem will just be something minor and easy to remedy. Because if there's one thing in life that should be worry-free, it's orgasms.