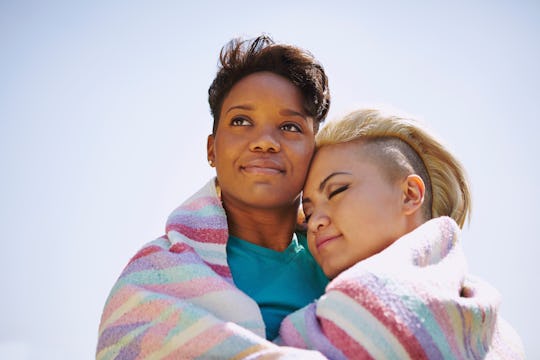 Image Source Trading Ltd/Shutterstock
13 Signs Your Relationship Is Worth The Fight
Let's be honest — being in a relationship isn't always a run through field of flowers and butterflies. There are times when it feels like you're running against the wind on a cliff, in the middle of a tornado. And during those rough patches, which can last for a longer period of time, you may find yourself asking "is my relationship worth fighting for."
Truthfully speaking, I've asked this a few times when the roads have gotten rough in my relationship. It's not as easy as people think it is to be with someone, and although love shouldn't be complicated, it can definitely produce a few bumps along the way. Honestly, I don't know anyone who hasn't had a rough patch in their relationship or anyone who — at some point — may have questioned whether or not their relationship was worth continuing. Even if it was only for a split second when your significant other did something that you didn't like, having that moment is normal and more people need to know that it's OK to have this feeling every now and again.
If you've ever questioned whether your relationship is the one that you should be in, here are 13 timely questions you should ask yourself to be sure.