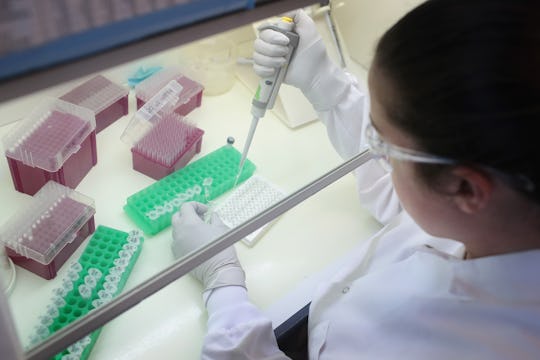 Scott Olson/Getty Images News/Getty Images
Is Zika in the Cayman Islands? A Third Confirmed Case Is Raising Red Flags
One of the most popular island chains in the Caribbean is the Cayman Islands. This tourist hotspot is synonymous with wealth and deep-sea diving, and it is the destination for many beach goers and casual cruisers. (Grand Cayman — one of the chains three islands — has a port-of-call which services companies like Royal Caribbean and Carnival.) However, is it safe to travel to the 102-mile territory this season? Is Zika in the Cayman Islands? While the International Health Regulation committee (IHR) has previously stated there is "no serious Public Health impact [or threat of...] Zika Virus in" the Cayman Islands, according to a press release by the Cayman Islands Public Health Department late last year, a Zika alert has been issued for the islands to "prevent introduction and transmission," and Dr. Samuel Williams-Rodriguez is urging all — islanders and tourists alike — to "practice precautionary measures for protecting against mosquito bites:"
[Wear] long sleeve shirts and long pants when outside during times that mosquitoes bite and using mosquito repellent with DEET on the skin.
Dr. Williams-Rodriguez also implored all islanders and property owners to do their part to help prevent the spread of Zika:
Caution should also be taken to prevent mosquitoes breeding in and around homes. Individuals, communities and stakeholders must take responsibility to prevent transmission of Zika Virus and other mosquito borne illnesses.
However, the Cayman Islands may not stay Zika-free for long. Earlier this week, the Cayman News reported a third confirmed case of the virus had been found, and this news came just days after a program aimed to help prevent Zika came to a halt. (The Cayman government had planned to release Oxitec bioengineered mosquitoes to control the Aedes aegypti population — and this plan was backed by the islands Mosquito Research and Control Unit [MRCU] and the Department of Public Health — however, activists voiced their concerns and secured a court stay.)
Unfortunately, Dr. Williams-Rodriguez worries the delay may be dangerous, and hopes the courts can allow officials to "move forward in implementing this worthwhile project" quickly, and MRCU Director Dr. Bill Petrie echoed his sentiment:
Two weeks ago we had our first two confirmed imported cases of Zika and last week we had another confirmed imported case, making it more urgent than ever that we use all the tools at our disposal to provide vector control. It is therefore regrettable that there is any delay to this project, which is being launched to deal with a public health imperative.
Tourists planning to visit the area should be mindful of these latest developments and should contact travel agencies and their hotel as soon as possible if they are considering canceling and/or delaying their trip, as many Cayman Island vacation cancellation requests are being handled on a case-by-case basis.