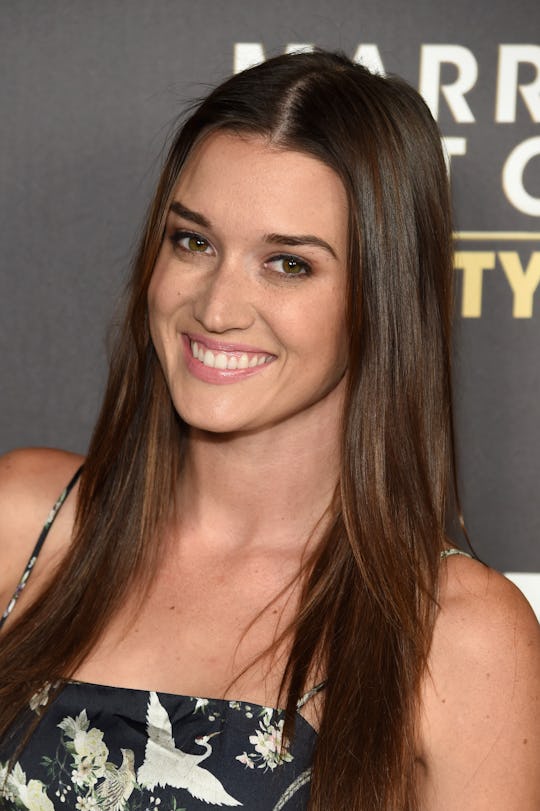 Jamie McCarthy/Getty Images Entertainment/Getty Images
Jade Roper's Quotes About Motherhood Are So Sweet
While the old saying might indicate that, "good things come to those who wait," sometimes life comes at you fast, in the best way. And someone who knows all too well just how quickly things can change is Bachelor star Jade Roper. The 30-year-old Colorado native fell in love with husband Tanner Tolbert on Bachelor in Paradise back in 2015 and were engaged by the end of the season. After that, the two were married in a televised ceremony in Jan. 2016 and as of Aug. 17, 2017 are officially parents. And Jade Roper's quotes about motherhood totally prove that, no matter how fast her life moves, she's totally prepared to be a mom.
Roper and Tolbert announced in March that they were expecting their first child, and it's something they've been wanting for a while. In fact, in January of this year, Roper spoke with E! News about her hopes for the future, already showing how ready she was to become a mom. "That's something that was really important to me," she said, "was to find somebody who was ready to have a family, and Tanner is at the same stage too so that was definitely very attractive about him. We're thinking about it! I wouldn't be surprised if we had a baby in the next year or two."
And as soon as her daughter, Emerson Avery Tolbert, she was filled with love. In one Instagram post of her breastfeeding baby Emerson, Roper wrote that she never expected to post anything like that, but that motherhood had already completely changed her.
Becoming a mother hasn't felt like some huge, transformational moment for me (besides giving birth haha). Instead, it feels like she's always been here somehow, like she has always been a part of me— almost like I don't know how yesterday existed without her. It's amazing how you can love someone so much, I now get the privilege of understanding a mother's endless love.
Roper has also spoken about the beautiful changes her body has gone through with her pregnancy. "I love being a mom to Emmy and seeing the changes my body has gone through from the moment she was conceived to now after she's been born," she wrote in another Instagram post. Clearly, Roper understands the intimate connections mothers have with their babies, and she's loving bonding with little Emmy.
Roper also recognized that the change from being pregnant to not pregnant is pretty significant, and she opened up about missing her bump in another Instagram post:
To be honest, that last stretch of pregnancy was hard for me. It can be uncomfortable and trying, but feeling her move was the most magical feeling, and that made me wish pregnancy would never end. I think I did my best to enjoy the last moments I had with my bump and having my baby girl to myself, though.
Obviously, Roper is settling into motherhood wonderfully, and baby Emerson is one lucky little girl.