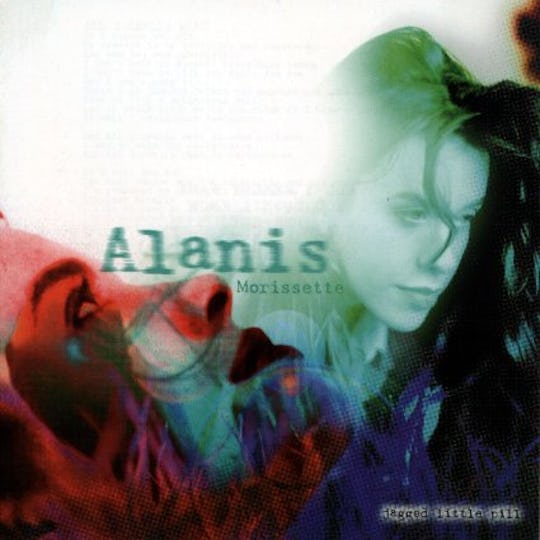 Maverick Records
'Jagged Little Pill' Turns 20, So Let's Remember All The Times Alanis Just Plain Got You
Let's take a trip back in time. Picture it: it's the mid-nineties. You're sitting in your room, flipping through a dELiA*s catalog, wearing a tattoo choker and giant pants. What album are you listening to? Jagged Little Pill. Alanis Morissette spoke to your teen angst in a way that nobody else could. Well, get ready to feel old: Jagged Little Pill is 20 years old this year, and Morissette has released both a two-disc deluxe edition and a collector's edition featuring four discs and a lyrics journal.
Jagged Little Pill sold an estimated 33 million copies worldwide, according to Entertainment Weekly, and it spent 12 weeks at the number one spot on the Billboard 200 chart. Morissette took home four Grammys for it in 1996, including Album of the Year. At the time, she was the youngest Album of the Year winner in history, at just 21 years old (her record was broken in 2010 by Taylor Swift, then 20).
Jagged Little Pill was a nineties girl staple, giving voice to our feels in a way we'd never heard before, from the jilted person's "You Oughta Know" to the sweet "Head Over Feet" to the heartbreaking "Perfect." And looking back twenty years later, it's still so good that I'll even forgive Alanis for the mental trauma I sustained when I learned that "You Oughta Know" is about Uncle Joey from Full House (BRB, gotta go barf). Let's reminisce about all the times Alanis just plain got you.