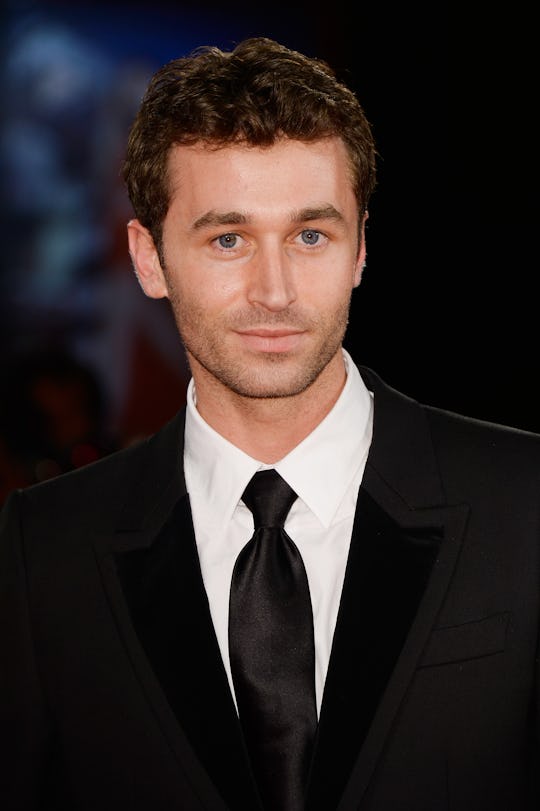 Pascal Le Segretain/Getty Images
James Deen Responds To Rape Allegations From Stoya As Third Accuser Comes Forward
On Saturday, adult film actress and model Stoya sent out a series of tweets in which she accused former boyfriend and adult film costar James Deen of raping her. Stoya's tweets don't specify the location, timeline, or circumstances of the alleged attack, but Stoya's allegations of James Deen's sexual assault were followed by accusations from another adult film actress, Tori Lux, against Deen, made in an essay published Monday in The Daily Beast. The Daily Beast also reported Monday that Ashley Fires, a third adult film actress, claimed in an interview that Deen had "almost raped" her in the bathroom at a film studio. Two days after Stoya made her allegations, Deen denied them, also via Twitter, tweeting,
I want to assure my friends, fans and colleagues that these allegations are both false and defamatory.
Romper contacted Deen for comment, but a rep for the actor has yet to respond.
These three sexual assault accusations against Deen have captured the public's attention for many reasons, but chief among them may be the fact that Deen has long been considered the "boy next door" of the porn industry. A 2012 GQ article about him was even titled "The Well-Hung Boy Next Door" and described in detail Deen's popular appeal, even to those who don't watch adult films. Up until recently, Deen wrote an advice column for The Frisky, a feminist website, which immediately announced the ending of his column in the wake of the accusations.
Stoya, the first to accuse Deen, immediately received support from the Twitter community after making her allegations. A tweet from Joanna Angel, another ex-girlfriend of Deen's, seemed to imply that she might be coming forward with a similar claim. Angel used the hashtag #solidaritywithstoya.
It appears that the sexual assault accusations aren't coming as a total surprise to some within the adult film industry. This tweet refers to another alleged incident:
Fires, the third woman to accuse Deen, told The Daily Beast that because of the alleged 2011 assault, she refused to work with Deen, a decision she claimed she consistently has to defend. Fires also said she tells the story widely "because it really happened."
If you're wondering how a porn star could survive so long in the business if his alleged history of assault was known by at least some, a possible answer could be found in Tori Lux's article for The Daily Beast, where she described the alleged assault in detail and then explained her silence about it:
A few people with whom I've shared this story over the years have asked me why I didn't call the police as soon as it happened, or publicly speak up about it shortly thereafter. The reason for that is because people—including the police—tend to believe that sex workers have placed themselves in harm's way, and therefore can't be assaulted.
Despite public tendency to doubt a porn star's sexual assault allegations, many do seem to be taking the claims seriously, at least in the Twittersphere. #SolidarityWithStoya's popularity shows that many feel that an alleged rape victim's accusation is the first, best, and most relevant piece of evidence.
Image: Pascal Le Segretain/Getty Images