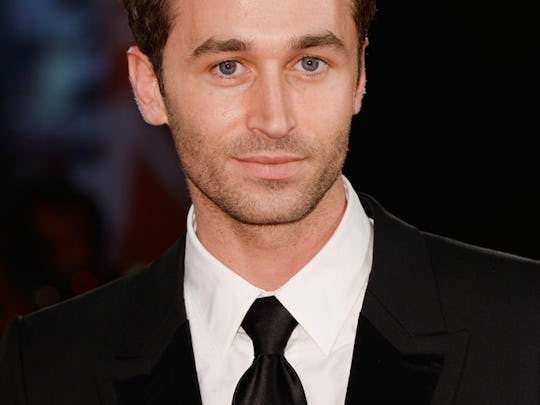 Pascal Le Segretain/Getty Images Entertainment/Getty Images
James Deen Says He's "Completely Baffled" By Rape Allegations In New Interview
In an exclusive interview with The Daily Beast's Aurora Snow on Tuesday, porn star James Deen denied sexual assault allegations made by several of his former girlfriends and costars. The first to accuse Deen was adult film star Stoya, who tweeted on November 28:
James Deen held me down and fucked me while I said no, stop, used my safeword. I just can't nod and smile when people bring him up anymore.
Stoya received replies from other women alleging that Deen had assaulted them as well, and following her accusation, others reached out to the media to share stories of Deen allegedly victimizing them. On Dec. 7, former Teen Mom star Farrah Abraham accused Deen of drugging and raping her, bringing the total accuser count to nine. Romper reached out to Deen's representative Tuesday for comment but did not immediately hear back.
Abraham told the Daily Mail that Deen "treated me like he wanted to break me and ruin my career as a reality star-celebrity, as many witnessed."
To date, Deen has denied all of the allegations, claiming that he's "shocked" and "completely baffled" by the accusations against him. He began the Daily Beast interview by saying that he "can't speak to [Stoya's] motivations," but then almost immediately did so, speculating about her "reason" and mentioning their messy breakup.
Said Deen:
The reason that Stoya made this claim could be as simple as her finding out that my current girlfriend and I are moving in together.
He also posited: "It could be as simple as Stoya trying to drive traffic to her website."
With regards to the allegations made by former costars Tori Lux, Amber Rayne, Kora Peters, and ex-girlfriend Joanna Angel, Deen claimed that the incidents recounted by the women were "exaggerated" or "distorted." He copped to being an "overall jerk" and a "sh*tty boyfriend" to Angel, but he suggested that any alleged on-set assaults were the fault of the accusers for not communicating their lack of consent effectively.
I don't want to blame other people, especially the victim, but if people don't communicate things when they're happening, then it is not possible to honor retroactive boundaries.
Deen's former costar Nicki Blue recently told Daily Mail about an alleged incident in which she consented to perform oral sex on Deen, but "then it got really rough. I kept trying to pull my head up to say something" ... "I was choking and I couldn't say anything."
When asked by the Daily Beast how Blue could have communicated that she wanted to stop, Deen replied, "I would recommend the word 'stop.'"
Throughout the interview, Deen insisted that he has never sexually assaulted his co-stars, rather, he was simply performing BDSM and rough sex on camera, under the direction of his employers. "[A]t a certain point, I feel like people have to step back and analyze this stuff in context," he said. "I could describe the events of the scene I was in the other day and it could be just as dramatic."
Sexual assault is a horrible trauma, and having the courage to admit it to the world takes a tremendous amount of courage. No criminal charges have been filed against anyone with regard to the claims above.
Image: Pascal Le Segretain/Getty Images Entertainment/Getty Images